YouFirst Platinum Checking
Hands-down, the absolute best checking account we have ever offered. Your checking account is the base of operations for your financial life. Now we made it even more powerful. YouFirst Platinum does so much more than help you manage your finances. This ultimate checking solution provides the means to financial wellness, good health, adventure, safety, peace of mind and so much more.
Reordering Checks?
Use Routing Number: 052100987
We just moved to the area and due to the waiting period at my husband's job, we don't have medical insurance yet. I used the health savings card in the YouFirst app on a prescription and saved $18! -Renea D
My family and I went to celebrate my dad's birthday at a new restaurant. When we arrived, I noticed a sign that said "Proud member of BaZing," reminding me to check my YouFirst app deals. We received a free appetizer with our meal. It was a great place to eat and a great time with family. – Michael
My sister has 4 small children and I help her with grocery shopping. I have helped her save over $5 just on diapers using the grocery store coupons in the YouFirst app! – Sara M.
I've gotten 3 free games of bowling, free bread sticks at Little Caesars, and saved 10% on dinner for my family at a local restaurant. – Dawn
I took my dog to a local groomer and saved $5 off my $20 purchase. Thanks! – Marcy
On a recent summer day, I took my mom on an outing. After checking my YourFirst app, I found a 2 for $5 ice cream coupon, so I took her out for her favorite peanut butter ice cream. -Rhonda W
I was getting ready to kick start my weekend when I realized the worst. I had locked my keys in my car! I checked my YouFirst app and called Roadside Assistance. They arrived within 15 minutes and got my keys out of my car at zero cost to me! Having someone there in my time of need was better than free! – Brooke
I took my dog to the vet and the prescriptions were covered using the Health Savings card! I couldn't be more thankful since we live on one income. – Patricia
I saved on my purchase at Kohl's with a 15% off deal in my YouFirst app. The cashier applied the coupon of 15% off of $100 along with my Kohl's cash. – Amy
I checked out hotels through my YouFirst app to make sure we got the BEST deal during our vacation. We saved $40 on booking and more on food deals during our trip. I love saving money! – Jennifer
I was able to use two discounts! One for free large fries and 50% off of bone-in wings. The second discount I used was for $15 off Tom's shoes. – Adrianna
This is an incredibly valuable service. I saved over $20 last month alone. And the peace of mind protection for me and my family is a tremendous benefit.
Thanks to BaZing, we saved 20% on our hotel room on our family vacation to Kansas City! Giving us more money to spend on fun things to do! – Daniel T
I saved 15% on my Hertz rental car last month while traveling. I love all of the savings from YouFirst!! – Eileen
My son locked the keys in the car. I called Roadside Assistance. It was the easiest experience I/ve had dealing with such a stressful situation. – Penny
We gained a new furry member of our family. Thanks to deals in my YouFirst app, we're getting our dog's nails trimmed for free! Another reason I love my YouFirst account. – Sammi Jo
We took our two dogs, Kipper and Josie to have a spa day to get groomed. We saved $5 and scheduled our next appointment in advance  for more savings! – Dee
Recently, I needed a tow. I called Roadside Assistance and a tow trck arrived a short time later. The process was so simple and efficient in a time of high stress. – Morgan
I had a broken phone and needed to purchase a new one. I paid close to $400 but through my YouFirst cell phone protection plan covered $200! Thank you for helping me save so much money!! – Heather E.
The hotel discounts through the YouFirst app have helped me save $75 for getaway weekends with my honey! – Kariann K
I save all the time using my YouFirst app! I love the coupons for diapers! My daughter will be 7 months old and I have found great coupons for her diapers every time on I check! That really helps out because diapers are so expensive these days! Every little bit counts!! Also used the AutoZone discount for parts for my husband's truck! So great. – Brittany H.
I took my grandparents out for pizza and with my YouFirst app coupons, I only paid $30.93 for five adults and 2 kids. – Michael D.
I used my YouFirst benefits through BaZing to book a hotel in downtown St. Louis. It cost me $117 on a holiday weekend. Based on the estimated rate given on the hotel website, I saved $21! – Savannah
I used the BaZing website offered as part my YouFirst account to book a hotel room and tickets for an event. The rooms were regularly $120 per night but I booked them for $96. I am staying four nights so this saved me quite a bit of money. Super excited about this!! – Beth
When I found myself with a flat tire, my YouFirst app saved the day! I was back on the road very quickly! – Margaret
I had to travel for work this week, so I immediately jumped on my YouFirst app. Not only was I able to book my hotel through the site and save $20, but I also saved $5 on my meal that night by finding a local deal when I arrived!  I'm happy and my business is happy for the savings I got with YouFirst! Thank you! – Bethany H
I was ordering pizza for a group of us and used the YouFirst app deals to buy one get one free at Domino's. It saved me $18! – Heather
Using Billshark was a really simple process.  I uploaded by phone bill to the website and my Shark negotiated a 2 year savings of $671, as well as a one time credit of $191 on my next billing cycle- which paid off one of my devices!  I am excited to upload my cable/internet bill this week to see if they can work the same magic! – Chaz H.
I locked my keys in my car at work and didn't realize until the end of the day. The Roadside Assistance service helped me quickly get my keys out and make it home on time! – Audrey
Just the other day, I ordered a pizza from Papa John's and got another one free because of the YouFirst app! – Marcy
We have lots of birthdays in our family and we mail a lot of packages. I was thrilled to save 15% at FedEx to make sure our family received their birthday gifts! – Kristi
I was watching my nephew for the weekend and found some great coupons for Chuck E. Cheese. We had tons of fun and saved lots of money. -Dean A
I was working away from home and noticed my tire was flat. So, I needed to put on a spare to get to the tire store. I called the 24 hour Roadside Assistance number in my YouFirst app and was contacted right away with an estimated time of arrival. They were there within 30 minutes and put the spare on. What a great service! – Shannon
I saved $10 on bowling, $20 on mini-golf and $35 on groceries in one week with the YouFirst app! – Giuseppe C
My daughter requested pizza for her birthday. I pulled up my YouFirst app and found a deal for a free medium pizza with a large! – Chaise
I love the BaZing app on my phone!!! As I drive around town with my family, it alerted me to the possibilities that are out there for me to SAVE MONEY on take-out and other various needs. Thanks!! – Lori W.
I used cell phone protection when I cracked my phone. Having my screen fixed was $130. I only had to pay $50, as they reimbursed me for the difference. That's an $80 value! Now, I always refer others to my bank so they can take advantage of this benefit and more! Thank you! – Sara
I love the YouFirst app!! I look and see what's on the app, order my food, and get my discount! Thank you! – Heather
When my car wouldn't start, I used roadside assistance offered through my YouFirst account. I called the number and spoke to a representative. the towing company arrived 15 minutes earlier than promised and I didn't have to pay anything. The whole process exceeded my expectations! – Phyllis
I did not have health insurance and needed to fill 3 prescriptions. I went to Walgreens and presented my Health Savings card and was able to get the medicine and save $85. – Roxanne
I was getting a prescription filled which would have cost $86. The YouFirst Health Savings card saved me$58! I was blown away! – Kim
I used a 50% off coupon for a cruise last year. This YouFirst benefit made it affordable to add an excursion to our package! – Deborah
I saved over $50 on school clothes for my two boys and over $20 on their school supplies! – Alison
My lunch time has been crammed with running errands – wash the car, go to the pharmacy, chiropractor appointment. So, I've been grabbing food on the go. The YouFirst app has made things easier. I even received a free sandwich at Arby's! – Bethany
Every time I visit the eye doctor, the bill is nearly $200. With the YouFirst health benefit, I saved 30% on the exam, 10% off of contact lenses, plus free shipping. – Mel
Cell phone protection through the YouFirst app is so easy. Within a couple of weeks, I received my check of $200! – Christina
I LOVE that my checking account covers my family's phones for breakage. It saves us at least $240 a year! – Angie
After my dog had surgery and needed a prescription, I went to the YouFirst app to access my Health Savings card. Even thought the medicine was for my pet, I saved $22 and I keep finding new ways to save! – Carol
I submitted my Dish bill to BillShark and was pleasantly surprised to have my monthly bill drop by $55 per month, as savings of $600 over the next 12 months, plus an additional $15 over the next 3 months! The whole process was very easy and will start with my next billing cycle. All I had to do was confirm the offer from te email they sent. I highly recommend this service! – Tina G.
My family was planning a trip to California, and we needed a rental car. Thanks to YouFirst, we received one FREE day of car rental from Budget. – Nicole
As I prepared for summer, I planned to stop at a nursery to load up with mulch, trees, shrubs and flowers. The YouFirst app alerted me to a local nursery discount of 10% off. I decided to stop there and saved $35. Thanks First United! -Sammi H
With the insurance coverage for my cell phone through my YouFirst checking account, I'm saving $9 per month!! Being a single mom, every dollar helps!!! – Eva
I ordered chocolate covered strawberries as a gift for my mother. I found a 20% off coupon for Shari's Berries in the YouFirst app and saved $15! – Megan
I was headed to a local restaurant to pick up dinner. I had a coupon in my wallet but I could not find it anywhere. Just as I approached the place, my phone pinged. It was a coupon reminder from my YouFirst app to save $5! I was so excited. YouFirst saved the day!!! – Shelly
I have used Roadside Assistance multiple time. The most recent was when my car overheated. I was stranded and didn't know what to do. They towed my car and gave me a ride across town at no charge! – Halee
I made a claim on my phone and received $150 back because I pay my phone bill through my checking accounts. I love my YouFirst account and mobile app! – James
I saved 10% from FlowerShop.com on a fruit basket for a friend. She said it was wonderful! – Michael
Going on vacation in a few weeks and needed to rent a car at the airport. I always use Expedia, but I thought I would check out BaZing before booking. Ching ching – it would have cost me $295 but with BaZing,  it was $197. My $98 savings covers more than 1 year of the membership cost!
I love having the YouFirst app on my phone! I get money savings alerts as I drive around town with my family. – Lori
I used my YouFirst app to order a present with a deal from Finish Line and saved $10 on my order. Thanks! – Serena
After some gentle persuasion by my kids to go to dinner at Buffalo Wild Wings, I agreed to go so I could use the $5 off coupon they sent by mail. After arriving, I noticed the coupon was not valid on Tuesdays…and today was Tuesday.
Just then, my phone dinged with an alert from my YouFirst app with a deal at Buffalo Wild Wings! $5 off, no restrictions. Score! – Ashley
I needed a car rental for 10 days. The lowest amount I could find for a full size car was $500. I thought that was high but reserved it anyway. My husband asked me if I checked our YouFirst app for rental deals. So I did and saved $250 for the same car at the same rental place! – Tracy
Last summer, I used the YouFirst Roadside Assistance three times! The benefit helped me save quite a bit of money on towing fees. I'm excited for others to know this is a great help. Thanks again! – Brittany
We purchased Six Flags tickets through BaZing, printed them out and did not have to wait in the ticket line at the park. We saved $30! – Tiffany
A family member's car recently broke down and I offered my YouFirst Roadside Assistance to secure a tow to the mechanic. I didn't pay a dime out of pocket! I chose cancel my AAA Membership, and the savings from both covers my membership fee for at least 2 years! Woohoo!!
My son needed a booster injection that would have cost $1,600 per month for 1 year. The YouFirst Health Savings card saved us $400 a month on the prescription. The $4,800 savings almost covered one semester of his college tuition. – Carolyn
My son got a new iPhone and just one week later, cracked the screen. Luckily with the YouFirst app, we learned how to save $79 on the price of a new screen! Thanks to having the YouFirst account, we could afford it. – Jennifer
My son takes medication and routine vitamin supplements. He saved $15 off of his prescriptions using my YouFirst Health Savings card. He has now opened his own YouFirst account. – Monica
I love having the YouFirst app location services on my phone. It notifies me whenever I'm near a deal! I've saved lots of money at local places, even when we were on vacation! – Cassia
My car wouldn't start so I called the dealership for a jumpstart and tow. I was charged $230 before remembering I have roadside assistance with my YouFirst Plus checking. After calling Bazing customer service, they gave me a full reimbursement as a courtesy. I am so happy with this service and will be sure to sure to remember to call them first next time!  – Janet O.
Long Story Short, my son's phone fell out of his pocket while mowing the grass. It was trapped our mower and completely unusable. I used our cell phone carrier protection plan for the replacement, then filed a claim with BaZing. I received a reimbursement check within 2 weeks and no longer worry about where the phone goes with my teenager! – Mindy
Prior to the pandemic, I was at a restaurant with a group of my friends and pulled out my YourFirst app to redeem a 10% off discount. The waitress allowed all of my friends use the discount on their bill! What a great way to share the savings! – Rachel
As a father of a 6 yr old, I always look to save on dining. I was pleasantly surprised to get 10% off our entire take out order. The savings that add up are substantial. – Walter
My husband and I went to Chicago recently and used the YouFirst app for a TON of deals and discounts throughout the surrounding areas. Oh, and we even used it as we traveled through several states on our way to Chicago! We saved a lot of money using the YouFirst app! – Melissa
On a recent trip to Hershey Park, we locked our car keys in the trunk. Luckily, I remember discussing roadside assistance with our checking account. Thanks to that great benefit, we were able to get a locksmith to retrieve the keys and continue on with our vacation quickly and easily! -Eileen F.
My son wanted to play mini golf for his birthday, so we headed to our favorite local place, Funland. When we pulled into the lot, I received a pop-up notification for a discount on a round of mini golf. I simply showed the cashier my phone and she entered the discount. Super easy to use! I have found so many local discounts and started tracking my savings in my YouFirst app. – Brandi
I had my vehicle towed due to a broken belt. I kept my receipt, sent it to BaZing and received a reimbursement for $25! – Christina
I found a Shari's Berries coupon for 20% off and bought cheesecake strawberries and chocolate-dipped Oreos for my mom.She loved them! – Heather
I got an oil change at National Tire and Battery. YouFirst saved me $10, which was over 30% off the entire service. – Drew
My daughter was able to use the health savings discount card for her prescription and only paid $16 instead of $100! – Tina G.
We order from our favorite restaurant at least once a week. The coupon is to save$5 on a $25 order. That's easy to do with a family of four! They are so used to me showing my YouFirst app that we don't even have to tell them anymore. I save AT LEAST $20 a month just at this one place!
I saved 20% off my photo order from Walgreens. Every little savings counts. Love the printable coupons also. – Christina
I was told by my husband had not met his deductible, so he could not use his insurance on our prescriptions. We used the Health Savings Card and saved $30. – Tracy
I saved 15% ordering sportswear online for a birthday present. I love the YouFirst app! – Jessica
YouFirst offered discounts of up to 20% off at Busch Gardens! I saved over $20 per ticket! – Charles
I used a YouFirst online coupon to purchase clothes for my son. The 10% savings were significant, and I received free shipping! – Natalie
I LOVE the coupons that offer buy one get one free because it's just enough food for my young daughter and I. We saved almost $6 on our last outing! – Mitzi
I LOVE my dog, but she can be rather costly at times. I saved $5 with an offer from 1-800-PETMEDS. It adds up over time! – Eva
Recently our 19-year old daughter was travelling at night when she got a flat tire. I instantly went to my YouFirst app to contact Roadside Assistance. She was on her way home within 45 minutes!  -Merilee
I got an email for a featured deal from First United for Columbia Sportswear. I found a jacket on clearance. With the additional discount, I saved over $100. I never thought to shop the website until I had receive the email from my bank. – Lorie
I checked my YouFirst app to find the best deal on renting a car. The deal they provided me ended up giving me one day free on my rental. Which saved me around $100! – Chris
I saved $92 on my husband's prescriptions using the YouFirst Health Savings card! It would have cost us $134, but instead we only paid $41. – Tonya
My grandson loves his old truck, but it needed tires and parts. We used the Advanced Auto coupon and saved $40 on what we needed. – Esther
Just saved $80 last night by using the roadside assistance! – Kayla
I SAVED $30 on tickets to Busch Gardens for my college student daughter and her friend by using the YouFirst app! – Melissa B.
I had an expensive prescription  to fill that my health insurance wouldn't cover. I gave the pharmacy my YouFirst Health Savings card and saved $60. – Renae
I saved $22 on my contacts order using my YouFirst Health Savings card at Visionworks. The total would have been $112, but the card saved me 20%. – Billie

Cell Phone Protection
Receive up to $600 per claim ($1,200 per year) if your cell phone is broken or stolen.1,2

Identity Theft Aid
Includes payment card fraud resolution, $10,000 in personal identity theft benefit, and identity restoration. 1,2

Buyer's Protection and Extended Warranty
Newly purchased items are protected for up to $2,500 per item if theft or accidental breakage occurs during the first 180 days of purchase, plus one year extended warranty. 1,2

Shop Local, Save Local with BaZing Savings
Local discounts and national retailer deals to save you money on shopping, dining, travel and more.

Roadside Assistance
Available 24/7 and free to use, up to $80 in covered service charges.

Health Savings Card
Save money on prescriptions, eye exams, frames, lenses and hearing services.

$25,000 Accidental Death Coverage
Peace of mind for the unexpected. 2

Credit Monitoring & Quarterly Credit Reports
One bureau credit monitoring * for suspicious activity and receive a free quarterly credit report with your quarterly updated credit score.

Anywhere Banking Tools
Online banking, mobile banking, bill pay, mobile deposits, debit card, Zelle® and eStatements or Paper Statements.

Billshark
Let our team of experts negotiate your internet, TV, cell phone, and home security services on your behalf, or cancel subscriptions you no longer want or need.

Rewards
Earn 5x My Bank Rewards points with every qualified purchase.

Electronic or Paper Statements
Enjoy a paper free lifestyle with up to seven years of online document storage, or you may receive paper statements.

ATM Access
Foreign ATM fees waived for Plus & Platinum subscribers; free Sheetz & MoneyPass access for all YouFirst members.

Earn Interest on your Checking Balance
Our best checking account rate on your balance.

Additional Banking & Wealth Management Benefits
- Personal Credit Line (PCL) annual fee waiver
- Receive 2 official checks per monthly cycle at no cost
- Receive 5 stop payments per monthly cycle at no cost
- Unlimited assisted transfers by phone or in-person
- 20% discount on brokerage trades 2
- 100% discount on annual financial planning consultation
- Instant issue debit card - first card is free, then $10 fee applies
Explore All Our Checking Accounts:

Shop local. Save local.
Get local discounts and national retailer deals on shopping, dining, travel and more. YouFirst powered by BaZing brings you over 450,000 discounts where you live, work or travel. Simply show your mobile coupon to the retailer for instant savings or login at BaZing.com for printable coupons.
Small Business Owner? Join the Discount Network
Joining the BaZing discount network is a powerful way to promote your local business. It's free exposure for you and a valuable benefit for customers. Contact us to learn more on how your business can join the discount network.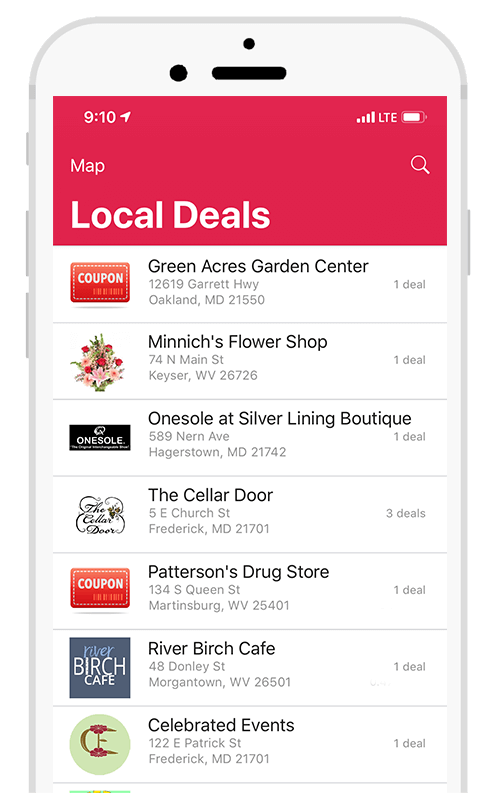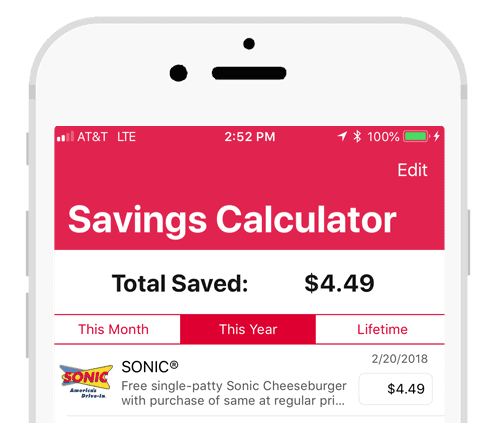 Track & View Your Savings.
You track your steps and your calories. Why not track your savings? See how much your YouFirst account is helping you save each month, year or over the lifetime of your subscription with our simple savings calculator. Simply enter how much you saved each time you use a coupon.
Step 2: Enjoy the benefits!
Once the account opening is finished, our staff will complete your BaZing enrollment and can assist you with downloading the mobile apps so you can access your new tools and explore your benefits. 
Tools You Will Need
YouFirst members can best manage their banking needs and rewards by accessing Bazing.com and downloading these apps!
My Bank Mobile App
View transaction history, pay bills or friends, make a mobile deposit and more using your mobile device. Learn more...
YouFirst App
Access the exclusive savings, discounts and protective services the YouFirst account offers anytime, anywhere!


Be sure you enable location services and select the option "always". Also, verify notifications are turned on inside the YouFirst app. While logged into the app click on 'More'. Scroll to Manage Notifications and click. Make sure 'Turn on Notifications' is set to on. Sometimes turning it off and on will also help with notification issues.
In the YouFirst app, click Manage Notifications and you can choose to 'Mute' certain merchants.
With over 360,000 deals, while rare, there could be an occasion where a deal doesn't work. With our guarantee, you simply click "I had a problem" and submit a receipt and you'll receive a check for the amount of the discount you should have received.
All of the benefits take effect immediately with the exception of the Cell Phone Protection coverage. This benefit begins and renews the first day of the month following a cell phone bill payment from the YouFirst checking account. If a payment is not made in a given month the coverage will be suspended the first day of the following month. Please refer to the Guide to Benefits Cell Phone Protection insurance document on the BaZing website for additional information.
BaZing applications may collect real time location information for the purpose of providing the customer with services but are only done so with the permission of the user. Collection of data/information by BaZing via mobile applications will only include location information and user favorites in order to provide pertinent data regarding service offerings.
With over 360,000 deals, while rare, there could be an occasion where a deal doesn't work. With our guarantee, you simply click "I had a problem" and submit a receipt and you'll receive a check for the amount of the discount you should have received.
The BaZing Guarantee states if an offer that is listed on the website or app is not honored and you go ahead and make the purchase as listed on the offer you can send in your receipt with a description of your experience to BaZing Customer Service and we will issue a refund.
You can also send an email to BaZing Customer Service with the merchant name, location and issue experienced. If additional information is needed it will be gathered at that time. Or, if the customer is using the app there is a way to send a notice to Customer Service directly from the app. When you close the offer there are different options to choose. One of those is 'I had a problem'. This means that for whatever reasons there was an issue with redeeming the offer. When you select that option; you are given the option of adding a picture of the receipt. Simply click the 'camera' icon to do that. Then click 'submit'.
The maximum refund is $100.
You will need to file a claim. The claim form can be printed from the BaZing website or you can contact BaZing Customer Service and they can send you one via email. You will need to fill it out and send in the required documents. After the claim is reviewed you will receive a Summary of Benefits along with a check, if the claim is payable. Please refer to the Guide to Benefits Cell Phone Protection insurance document on the BaZing website for additional information.
If a cell phone is damaged to the point that you cannot make or receive phone calls then you are eligible to file a claim to be reimbursed for costs to repair or replace the damaged phone. Please refer to the Guide to Benefits Cell Phone Protection insurance document on the BaZing website for additional information.
The Roadside Assistance benefit is up to $80 in services at no charge as long as you call the Roadside Assistance phone number on the YouFirst app or website and receive your service through a BaZing provider. You can also call BaZing Customer Service and be transferred to the Roadside Assistance partner to receive service. This is not a reimbursement service so you cannot secure your own service and request a refund of any costs up to $80. Please refer to the Terms and Conditions on the BaZing website for additional information.
Contact our Customer Care Center at 1-888-692-2654.
Did you open your account online and now need to finalize it?
If you recently opened your account online and you're trying to finalize your account. You should have received an email with instructions, however, you can also click the link below to complete your account opening process.
Member FDIC. Participating merchants on BaZing are not sponsors of the program, are subject to change without notice, may not be available in all regions and may choose to limit deals. 1) Cell phone protection and personal identity theft benefit are subject to additional terms and conditions. 2) Insurance and wealth management products are: NOT A DEPOSIT. NOT FDIC-INSURED. NOT INSURED BY ANY FEDERAL GOVERNMENT AGENCY. NOT GUARANTEED BY THE BANK.
Membership in YouFirst is $7 per month and will be automatically withdrawn from your YouFirst account. To avoid the $9 monthly service charge on your YouFirst Plus account, maintain $2,500 minimum average balance in your account. Membership in YouFirst Platinum with maximum benefits is $10 per month and will be automatically withdrawn from your account. 
For electronic services, message and data rates may apply; contact your cellular provider for information on your mobile contract. Call us at 1-888-692-2654 if you are experiencing any issues. iPhone® is a trademark of Apple Inc., registered in the U.S. and other countries. App StoreSM is a service mark of Apple Inc. Android™ is a trademark of Google Inc.
Products offered by First United Wealth Management are not a deposit, not FDIC-insured, not insured by any federal government agency, not guaranteed by First United Bank & Trust, and may go down in value.
Please download these account disclosures and save them for your records.
* Accounts can only be opened in the following states and/or districts: West Virginia, Maryland, Pennsylvania, Ohio, Virginia, District of Columbia. Accounts cannot be opened by individuals under the age of 18. Charge for Non-First United (Foreign) ATM usage is $3.00 per transaction. Please note that the debit card ordered with these accounts will be our standard debit card. To customize your order, please contact our Customer Service Center at 1-888-692-2654 upon completing your account process.
Participating merchants on BaZing are not sponsors of the program, are subject to change without notice, may not be available in all regions and may choose to limit deals.
Attention: When opening an Online Account, your digital access will be limited to read-only. If you need immediate access, please contact our Customer Service Center for verification. Otherwise, a member of our team will reach out to you on the next business day after account opening at the number provided at account setup.