Wealth Services Account Access – TRUSTTrak
Our online Wealth Services platform is designed to provide the same robust experience from a desktop or mobile phone. Giving you account information at your fingertips to help keep your priorities front and center.
Get a snapshot of your total wealth anytime, making it easy for you to share information with your trusted advisor:
A secure environment, protecting your information
Access to your financial information in a clear and simple format
Use of your fingerprint (or Face ID) as a convenient and secure way to sign in on applicable mobile devices
View a snapshot of your total portfolio on an aggregated basis or by individual account
Review detailed holdings information
View recent trade activity and transactions
Getting Started
Your Wealth Advisor or Administrator will help you initiate access to our Wealth Services online and mobile app service. Once account set-up is complete, you can access your account using our website or mobile app.
Important! Our mobile app is provided by Infovisa,Inc. and prior to login, requires the following Registration Key: river
Navigating Wealth Services Online Account
Your Wealth Services account offers a number of features and helpful tools:
Home page
View account balances & customize dashboard pages:
Select Account Name to view the specific Account Summary.
Check current values for each of your accounts along with a total value for all accounts combined.
Easily customize dashboard pages to view all account or snapshot data in one place.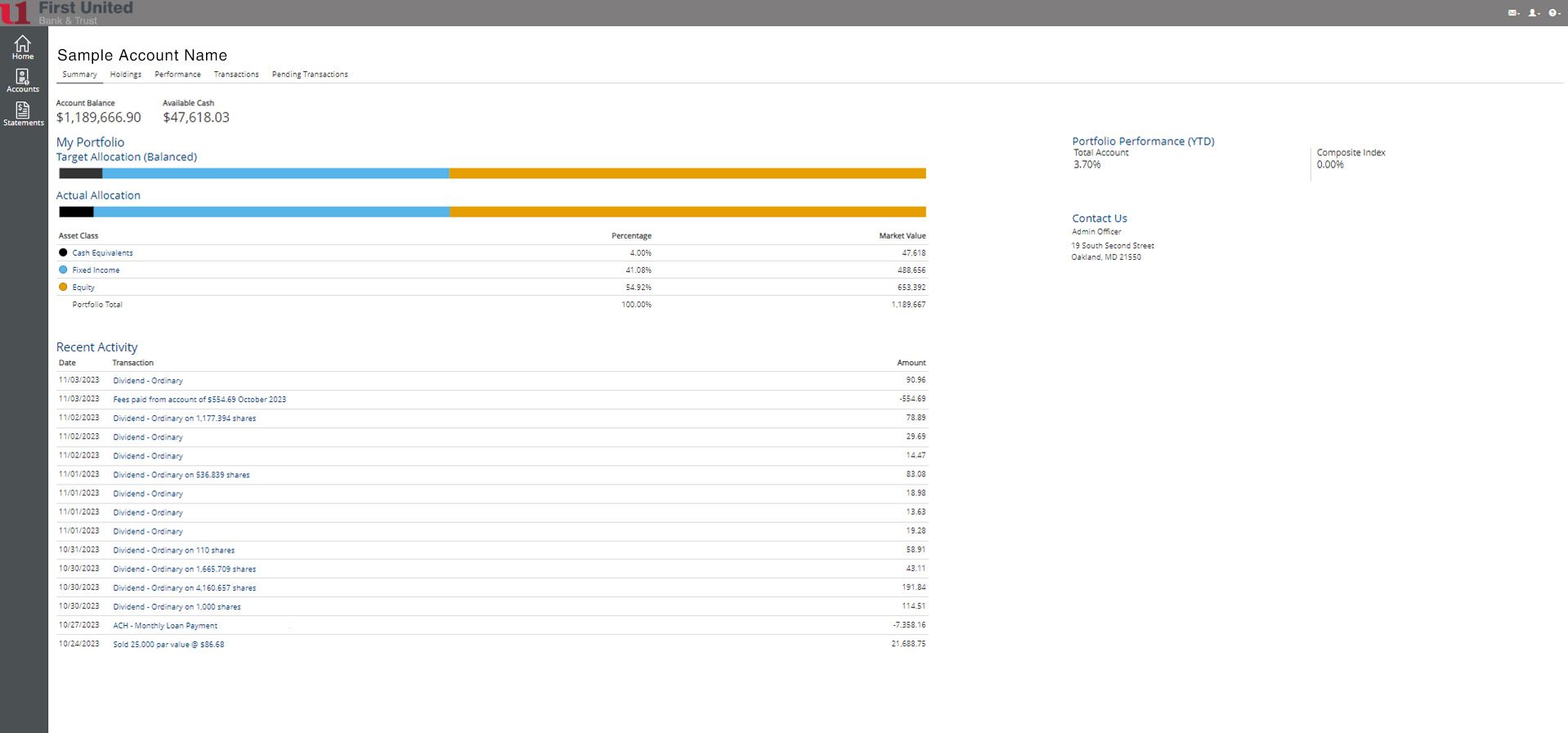 Accounts
The Account Summary provides a comprehensive overview, including:
Account Balances and Allocations
Performance Returns
Recent Activity
Holdings
Contact Information
Statements
Enrollment for electronic statements will be completed during initial set-up, allowing you to view or download account statements at your convenience.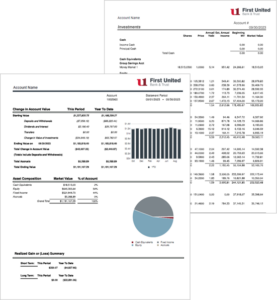 We are dedicated to giving you a powerful (and powerfully secure) experience online, every time.
Disclosures
* Fees may apply
** Message and data rates may apply; contact your cellular provider for information on your mobile contract. Most smart phones are supported but some limitations may exist. Call us at (855) 829-7192 if you are experiencing any issues.
TRUSTTrak is provided by Infovisa, Inc.
iPhone® is a trademark of Apple Inc., registered in the U.S. and other countries. App StoreSM is a service mark of Apple Inc. Android™ is a trademark of Google Inc.
Contact your Wealth Advisor directly or call us at (855) 829-7192.