Control Your Debit Cards.
Your debit card is completely under your control.
With Card Controls from First United, your My Bank Mobile app gives you the ability to control when, where and how your debit card can be used. With this incredible security feature, you will have full control over your spending. Turn your card off if you misplace it; set spending limits on your card; even control where your card is used and how much can be spent when using it!
This feature is completely free and available now on your My Bank Mobile app for personal accounts. 
For you 
For your business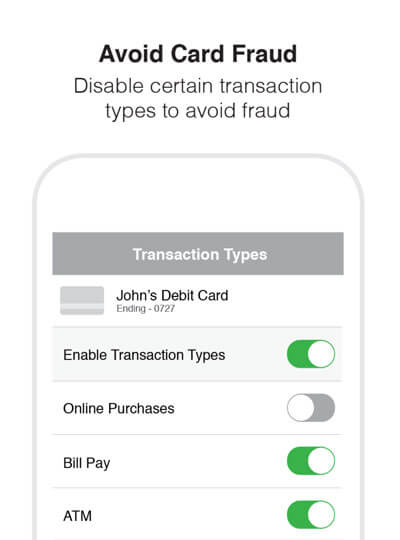 Protect Yourself from Potential Card Fraud
With Transaction Type controls, you'll be able to decide what types of purchases you want your First United debit card to be capable of; for example, if you don't want to allow online purchases using your card number, simply turn them off! You can enable or disable six different types of transactions on any card that you control. Transaction types include:
In-Store Purchases
eCommerce Online Purchases
Mail or Phone Order Purchases
Auto Pay Purchases
ATM Transactions
"Other" Transactions not matching the above noted categories
Stay on Budget
Turn on the Threshold Amount feature to set a monetary threshold for purchases. Any time a purchase exceeds that amount, it will be declined. This is useful for:
Helping Prevent Overspending
Protecting Your Account From Large Fraudulent Purchases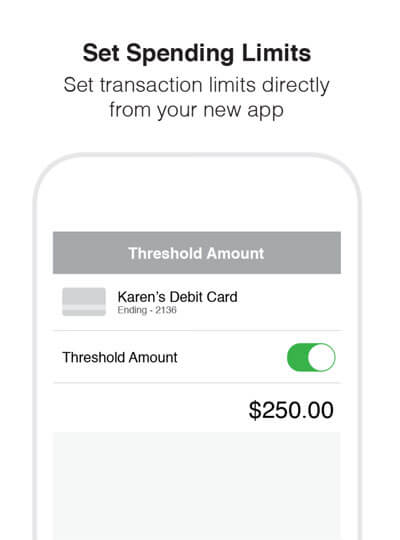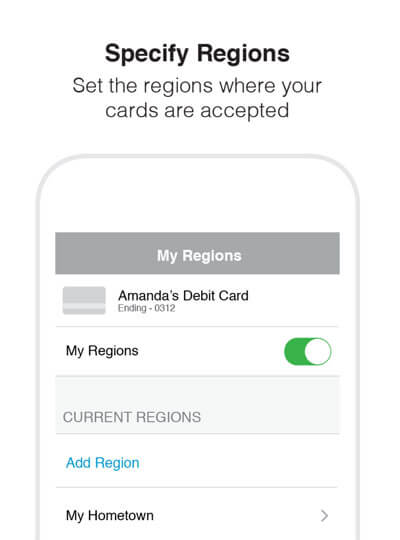 Control Where Your Card is Used
With Location & Merchant Controls, you'll be able to block international purchases, map out and create specific "regions" where your card purchases will be accepted, or even block specific types of merchant transactions from your card. 
Regions allows you to define up to three (3) geographical areas in which transactions are permitted.
Merchant Types allows you to disable transactions at specific merchant types, such as Department Stores or Gas Stations.
Know When Your Card is Used
In the Alerts Menu, you'll be able to turn on alerts for each of your cards to notify you when a purchase is made. You can be alerted to all transactions or specific transactions or amounts, such as:
Specific Merchant Type Alerts (e.g. Gas Stations, Restaurants, etc)
Transaction Type Alerts (e.g. In-Store, eCommerce, ATM, etc)
International Transaction Alerts
Transactions that exceed a minimum threshold amount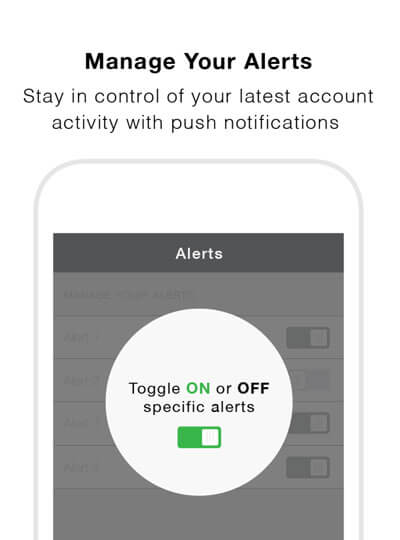 We are dedicated to giving you a powerful (and powerfully secure) experience online, every time.
Disclosures
* Fees may apply
** Message and data rates may apply; contact your cellular provider for information on your mobile contract. Most smart phones are supported by My Bank Mobile, but some limitations may exist. Call us at 1-888-692-2654 if you are experiencing any issues.
iPhone® is a trademark of Apple Inc., registered in the U.S. and other countries. App StoreSM is a service mark of Apple Inc. Android™ is a trademark of Google Inc.
*** Transfers and withdrawals from a My Money Market and/or My Prime Saver account to another account or to third parties by pre-authorized, automatic, telephone, computer transfers, check, draft, or similar order to third parties is limited to only six (6) per month or statement cycle.