VISA®

 

Business Debit Cards
Give your business the purchasing power it needs. With competitive rates and the opportunity to earn rewards with every purchase, First United has a card solution that's right for you.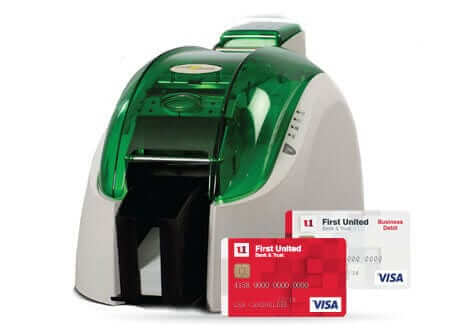 Easily Access Your Funds & Rewards
A Business Visa debit card gives you the easiest way to access your business account for everyday purchases. Plus, if you want to earn rewards without taking on any debt, a Business VISA® Debit Card is the answer. It links with your business checking account, freeing you up to make purchases quickly and conveniently while earning points to redeem on travel, merchandise and much more. Also, all First United Community Offices offer Instant Issue Debit Card printing, giving you your new card instantly; and all cards feature chip card technology for better security when using chip-enabled terminals!
Reordering Checks?
Use Routing Number: 052100987
Security in Payments
Our debit chip enabled (EMV) cards feature an embedded chip that improves security with each purchase at chip-enabled terminal. This brings you enhanced fraud protection by creating a unique code for each chip transaction, preventing card data from being fraudulently used. As more stores and restaurants around the world are using chip card readers, you can use your card in the U.S. and abroad with even more confidence.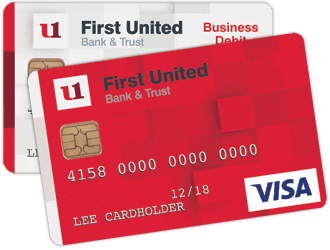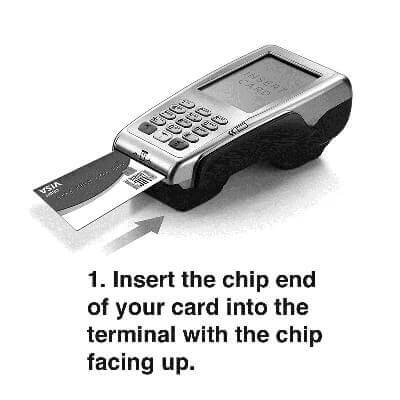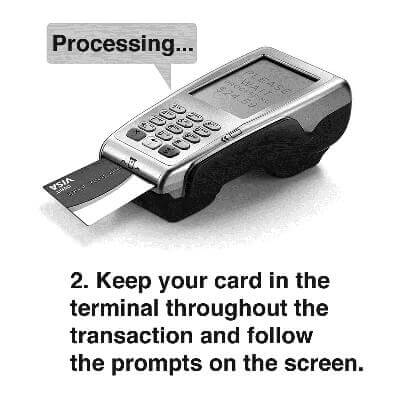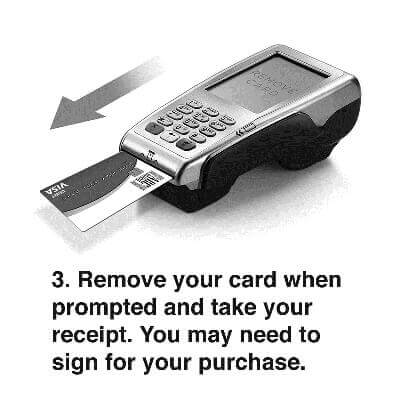 Mag-Stripe Still Accepted
If a merchant hasn't switched to the new chip card reader, don't worry! Your card will still have a magnetic stripe for use at traditional retailers. For online and phone purchases, you can continue to place orders the same way you do today!
Debit Card Features
Our Visa Debit Cards have many features that work to give you the easiest way to access your account for everyday purchases. Plus, if you want to earn rewards without taking on any debt, a VISA Debit Card is the answer.
My Bank Rewards powered by ScoreCard
Every First United VISA Check Card comes equipped with My Bank Rewards, powered by ScoreCard. Just swipe and earn points for the things you want most. Choose from merchandise, cash back, travel or even local merchant gift certificates!
Save time with Instant Issue Debit Cards
With our Instant Issue Debit Cards, for Business and Personal accounts, there is no more waiting to receive a card in the mail. Our Instant Issue process allows you get a new or replacement card at any First United Office in minutes!* Plus, you'll have the security of knowing that your new card has a secure chip and contactless capabilities. 
* Fees and conditions may apply. Instant Issue only offered with in-office visits. First United does not mail Instant Issue Debit Cards, nor do we prepare them in advance of the customer's in-office visit.
Contactless Card
A simple and secure tap is all it takes to pay for the things you need. VISA® contactless payments make it secure, convenient and touch-free. Contactless payments are transactions made by tapping either a contactless chip card or payment-enabled mobile or wearable device over a contactless-enabled payment terminal (inidcated by a wave-like symbol). Cards, phones, watches and other devices use the same contactless technology. When you tap to pay checkout is secure, convenient and touch-free.
VISA® Account Updater (VAU)
All First United debit cards also feature VISA Account Updater (VAU). VAU is an account updating service where your card is automatically enrolled at no cost to you. When your card expires or is lost or stolen and a new card is issued and the service will update relevant card data (card numbers and expiration dates) to participating merchants to avoid uninterrupted processing of your charges.
This service provides updates to a VISA database only. The database is accessed by qualified merchants seeking your account information after you have requested they process payments. If at anytime you wish to opt-out of the VAU service or if you have any questions, please contact our Customer Service Center at 1-888-692-2654.
Additional Safety Tips to Stay Secure
Security of your card and PIN number
To protect you and your card and avoid unauthorized use, remember these safety tips:
Please sign your card upon receipt.
Destroy your old card when it expires or when your new card becomes effective.
Memorize your PIN. Do NOT write it on the back of your card or keep it with you.
Never disclose your PIN to anyone.
Keep a written record of your PIN entirely separate from your Card.
Keep your Card in a safe place.
Remember to pick up your ATM receipts before leaving the ATM.
Safeguard your account number. Always obtain merchant receipts and destroy carbons
Security When Approaching the ATM
Be alert - look around the area.
Leave immediately if you see or sense anything suspicious.
Always have your Card in hand, ready to use.
Security While at the ATM
Allow a comfortable distance between you and the person using the ATM.
Respect any line barriers that say "Wait Here".
Do not walk up to the ATM before the current user has left.
Use your body to shield the ATM's keyboard from another person's line of sight.
Don't stop to count the money or expose it for others to see.
Place all money into your pocket or purse immediately.
Security When Leaving the ATM
Remain alert - watch for strangers who may approach or follow you.
Keep safe distances between you and others.
If someone follows you, go to the nearest populated place such as a store or restaurant.
Refuse Telephone Inquiries
Do not reveal any information about your Card over the phone.
Verification of your Card account(s) and PIN should only take place in person at your financial institution.
If you receive a call about your Card,  contact your financial institution immediately and we will suggest the next course of action.
Report Theft or Loss Immediately
Call 1-888-692-2654 to report a card lost or stolen. During non-business hours, you may also call 1-800-236-2442.
The non-business hours telephone number noted above is typically used only for reporting the cardlost or stolen.