This is how money moves.

®
Introducing Zelle® – a fast, safe and easy way to send money in minutes1 to your friends and family, right from the First United mobile banking app! Zelle makes it easy to send money to or receive money from people you trust – no matter where they bank2.
Find Zelle in our mobile app or visit our Personal Mobile Banking page to download the mobile app to begin using Zelle.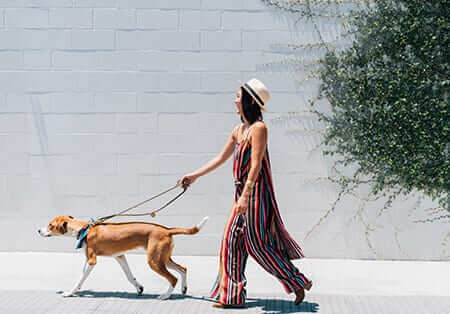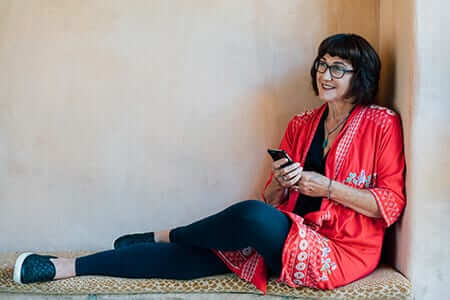 Send money the way it was meant to be sent
Fast – Send money directly from your account to theirs, typically within minutes. 1
Safe – Send or receive money securely using our Personal Mobile Banking app.
Easy – Send money to almost anyone you know2 using just an email address or U.S. mobile phone number.
Find Zelle in our Personal Mobile app
Log in and go to your menu. Scroll down until you see "Send Money with Zelle.®" Then, enroll with your U.S. mobile number or email address to get started.
Send.
Select someone from your mobile device's contacts (or add a trusted recipient's email address or U.S. mobile phone number), add the amount you would like to send and an optional memo, review, then hit "Send."
Request.
Send your friend a request and a way to pay you back directly with Zelle. Just enter their U.S. mobile number or email address, the amount they owe you, and hit send (if your friend isn't enrolled yet, you can only send a request using their email address). When your friend responds, the money will appear in your First United account.
Split.
Zelle makes it easy to quickly split the bill with a built-in calculator. Just tap the 'split' button, select the people in your group and enter the total amount you want to split. Zelle sends a request to everyone for their share. (Please note, if your friend isn't enrolled yet, you can only send a request using their email address).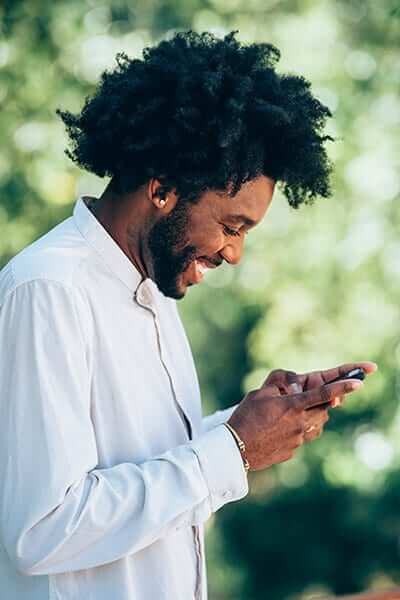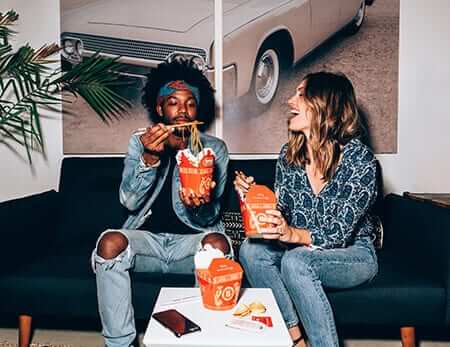 Send money in the moment.
WHEN YOU'RE BUYING MOM'S GIFT
Buy a gift for mom and get paid back fast without having to bug your siblings.
WHEN RENT IS DUE BUT YOUR ROOMMATE'S ON THE ROAD
Use Zelle to get rent without calling a house meeting.
WHEN IT'S TIME TO SETTLE-UP WITH THE SITTER
Move money from your account to theirs within minutes1.
YOUR FRIEND FORGOT HIS WALLET BUT NOT HIS PHONE
Don't worry about covering your friends. Zelle lets you request money and get paid back quickly.
Download the App
Our Mobile Banking Application is continually upgraded to offer you the best options and security.
Zelle ® Notice – If you are a new Mobile Banking user, simply download our Mobile Banking app for the first time to see Zelle as an option. Existing users may need to uninstall and re-download the app in order to use Zelle. Since security enhancements occur routinely,  you may notice changes to the enrollment flow at any time.
Select the proper account for your device and click the link below from your device!

Download for Apple iPhone



Download for Android Tablets
We are dedicated to giving you a powerful (and powerfully secure) experience online, every time.
Disclosures
1  To receive money in minutes, the recipient's email address or U.S. mobile number must already be enrolled with Zelle.
2  Must have a bank account in the U.S. to use Zelle.
3  Mobile carrier fees may apply.
Zelle and the Zelle related marks are wholly owned by Early Warning Services, LLC and are used herein under license.
Message and data rates may apply; contact your cellular provider for information on your mobile contract. Most smart phones are supported by My Bank Mobile, but some limitations may exist. Call us at 1-888-692-2654 if you are experiencing any issues.