Oakland, MD – The Small Business Administration's Paycheck Protection Program is intended to provide financial relief to small businesses impacted by the COVID-19 crisis. Banks all over the country are working in partnership with the federal government to get these funds distributed to businesses in need, as quickly as possible. As of May 22, First United has processed over 1,000 Paycheck Protection Program loans, totaling over $146 million in funding supporting nearly 17,000 jobs throughout Allegany, Garrett, Frederick, and Washington Counties in Maryland and Berkeley, Monongalia, and Harrison Counties in West Virginia. 
Even before the Paycheck Protection Program, First United was, and continues to be, reaching out and working with their small business customers and clients on a wide range of support and alternatives to help during these challenging times; from waiving fees, handling payment deferrals, mortgage skip payments and more. The addition of the Paycheck Protection Program added much-needed support for local businesses and their employees.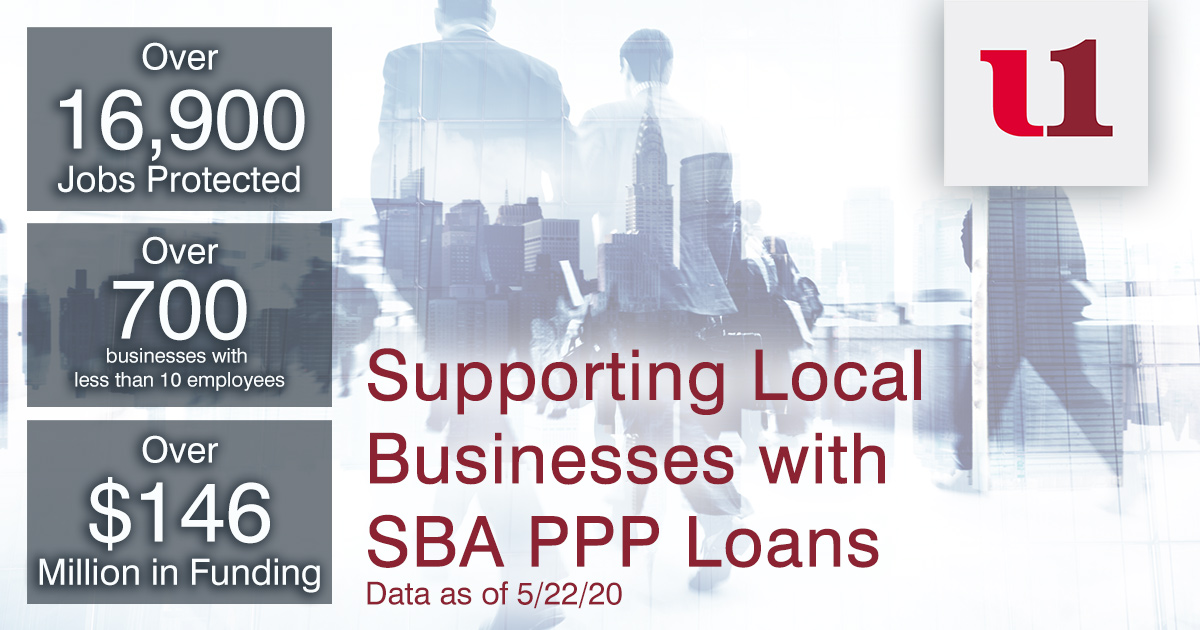 "We are thankful to be in a strong financial position, allowing us to help so many local businesses, their employees and families," commented Carissa A. Rodeheaver, President, CEO and Chairman, First United Bank & Trust. "The health and well-being of our local communities continues to be a priority at First United."
Information regarding the SBA Paycheck Protection Program and loan forgiveness continues to update frequently. First United urges anyone interested to stay informed by visiting MyBank.com/ppp or by contacting their local accountant or their financial advisor.
First United Corporation operates one full-service commercial bank, First United Bank & Trust.  The Bank has a network of community offices in Garrett, Allegany, Washington, and Frederick Counties in Maryland, as well as Mineral, Berkeley, Harrison and Monongalia Counties in West Virginia.  As of 12/31/19, the Corporation posted assets of $1.4 billion.