Although the COVID-19 pandemic has forced many businesses to rapidly adopt new technologies to stay afloat and remain competitive, many businesses still aren't taking advantage of all of the digital tools available to them. Digital banking tools, for example, can make life easier for you, your customers, and for anyone else helping your business to operate.
Let's take a look at the key digital banking tools that your business should be using:
Internet and Mobile Banking
Internet and mobile banking (via your bank's app or web browser) enable you to perform a variety of functions online instead of heading to your local branch. To use your banking app, you'll first need to set up an online account for your bank. Then, you can:
Immediately view all of your account balances, statements, deposits, and transactions
Transfer or wire money
Apply for a business credit card
Deposit a check (mobile app only)
Pay bills and stop payments
Connect your account to Quickbooks
Access ACH Reporting tools
Enhanced Fraud Protection for Checks
Checks still tend to be more susceptible to fraudulent activity than other forms of payment. Luckily, many banks offer enhanced fraud monitoring for business checks to ensure there is no suspicious activity. This monitoring helps to reduce risk in the event of any fraudulent activity.
For example, most banks use Positive Pay, a cash management tool designed to accurately manage your cash flow. It does this by recording the serial numbers and amounts for all of your checks and compares that information against checks you've written. With this tool, you'll also be able to review any suspicious or standout activity (and approve it if there is a mistake), add a check payee, reverse a check payment, and set up ACH solutions. For additional peace of mind, you can also manually look through all of your checks.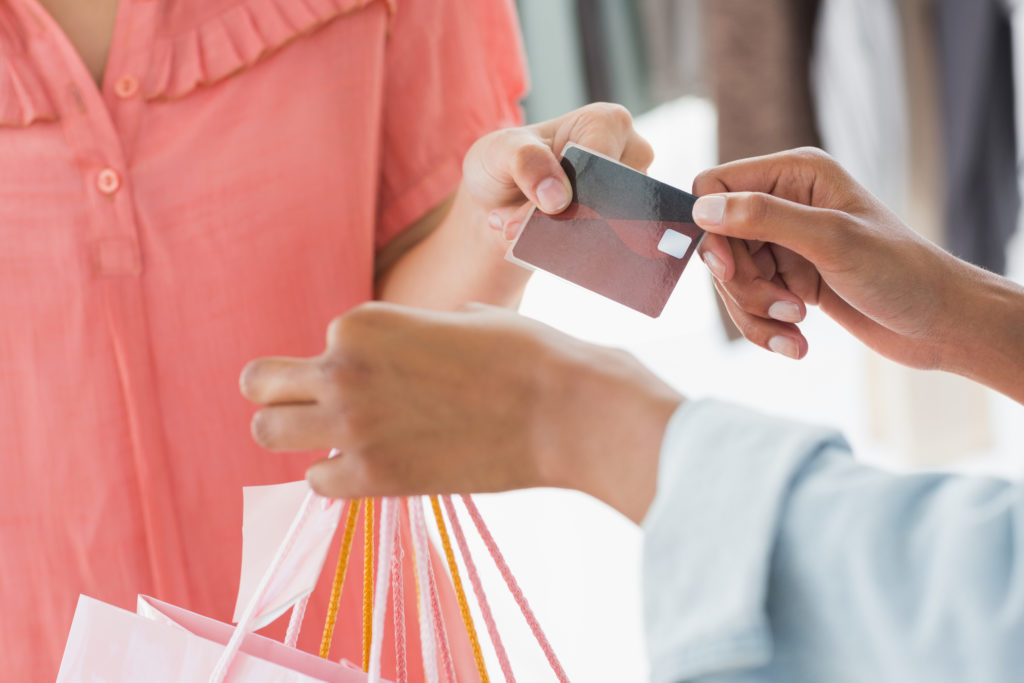 Biometric Login
To amp up the security of your financial accounts, consider scanning your fingerprint or using facial-recognition technology instead of using an ID and password to log in to your accounts. You may also find it more convenient and seamless than typing in long passwords or security answers. Depending on your phone's capabilities, you should be able to set up a biometric login of some type (such as a fingerprint or Face ID login) for all of your business banking accounts.
More Payment Options and Systems
To keep up with changing consumer habits, many banks now allow small businesses to accept a greater variety of payment methods. This often includes all major credit cards, EMV (chip payment), NFC (contactless payment), Apple Pay, and Google Pay.
As for how to process these payments, your bank may approve a variety of tools and solutions. It all depends on what your business needs. Some digital solutions you may want to consider are:
Mobile payment capabilities. Mobile payment options are very popular with younger generations, so you'll be more likely to expand your customer base by offering more payment options.
Wireless payment processing. This is a convenient option that can enable customers to quickly pay for their items no matter where they are in the store. If your regular checkout area has a long line, you may wish to have an employee offer wireless payment processing to customers who only have a few items.
A Point-of-Sale (POS) system. This is an important tool for many small businesses to use, such as retail stores and markets. A POS system will digitally keep track of all inventory, sales, and more, all in real time. The type of POS system you choose will depend on how much (or little) you need to do and keep track of. Note: Many banks only offer POS services for specific industries.
Make Your Life Easier With Digital Tools
Digital banking tools are convenient, secure, and easy to use. You'll have instant access to your accounts, and you'll be able to perform a variety of functions online, saving you a trip to the bank. And as a business person, shouldn't you strive to save yourself both time and money?