All of us use the internet for pretty much everything we do today, and more of our devices and appliances are connected to the internet than ever before. That's a lot of data that needs to be protected — and a lot of data that could potentially be vulnerable to hackers. To protect your data online, start by following these tips:
Keep all of your software up to date.
Make sure all of your devices — your computer, phone, tablet, etc. — are receiving automatic, continuous software updates. This includes updates for the operating system, any antivirus software, and all apps. Software updates frequently include patches and security updates that will protect your device from the latest malware and security threats. If your device has become too outdated and no longer receives software and security updates, it's time to replace your device. A device or app running old software is an easy target for attacks.
Create strong, unique passwords and change them regularly.
Accounts with weak passwords are far easier for hackers to access. Hackers may use this access to gain control of your funds, collect your personal information, or even stage a larger attack (such as on the company you work for). Follow these do's and don'ts to practice better password habits:
Don't use personal identifying information, such as birth dates or addresses
Don't use common phrases, names, titles, and dictionary words
Don't reuse passwords
Do create long passwords (at least 12 to 16 characters if possible) that include upper and lower case letters, numbers, and special characters
Do use memory clues to help you remember difficult passwords
Do protect all eligible internet-connected devices and appliances with passwords
Do use a password manager to help you remember your passwords
Do change your passwords regularly
Set up multi-factor authentication for sensitive accounts.
Passwords often aren't enough to properly secure your account. If you're able to, set up multi-factor authentication to help verify your identity when signing into an account. In particular, this is a critical layer of security to add to bank accounts and any account that includes sensitive information. In addition to typing in your password, multi-factor authentication typically requires you to answer security questions and/or enter a PIN, which you can usually receive via text message, email, or phone.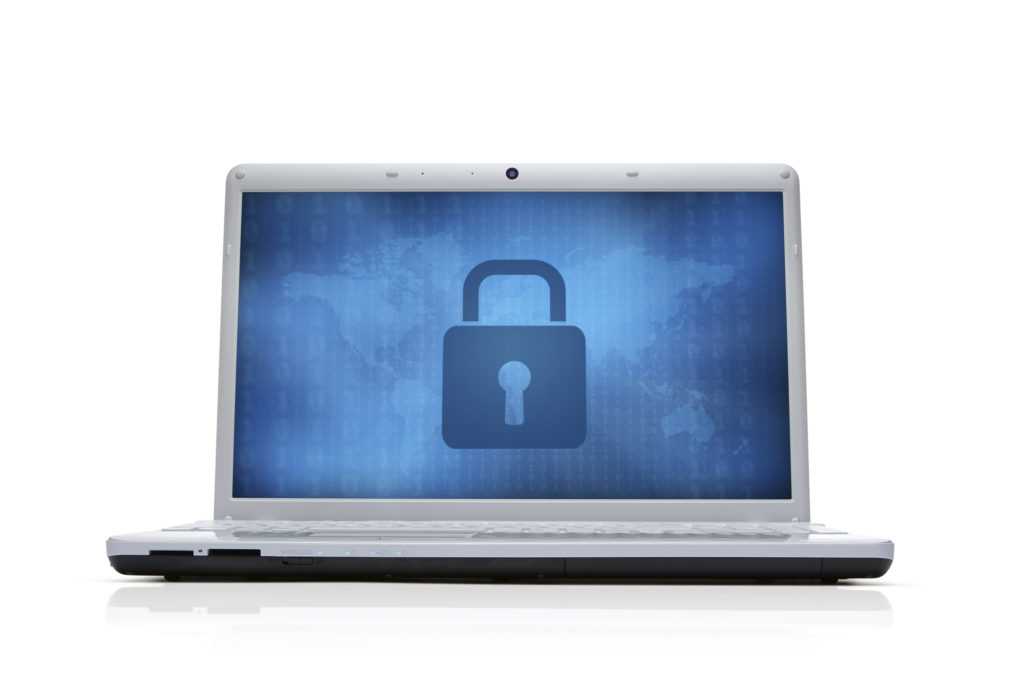 Set up security alerts for your accounts.
Many sensitive accounts, including bank accounts, allow you to set up activity alerts for your accounts. For example, you can tell your bank to email or text you whenever you:
Spend a certain amount of money
Take out money from an ATM
Make purchases online
Have unusual account activity
Don't use public, unsecured Wi-Fi without a VPN.
To make sure your devices and information remain safe, you should make sure you have a secure connection to a private network, such as your home internet network or your wireless network. When connecting to a network, a secure Internet connection will require a password (WPA2) to gain access to the network and show a "padlock" icon next to the network name.
If you're traveling and unable to connect to a private network, using your phone's wireless network (despite the data charges) is the safest option. If you must use public Wi-Fi, be sure you use a virtual private network (VPN) to encrypt and protect your data.
Learn how to spot phishing scams.
Phishing scams typically take the form of an email or text message and include a malicious link or attachment. They're designed to infect your computer, steal your information, or hold your data for ransom. They can often look like they're from someone you know, such as a colleague or a bank. But if you look more closely at the email address or phone number, you'll discover that you don't actually know the sender.
Always be mindful of what you click on or download. If you're unsure whether an email, text message, link, or attachment is legitimate, look up your bank or sender's contact information and ask them directly.
To further protect yourself and your information, regularly back up your data to both an external hard drive and a Cloud drive.
Protect Yourself Like a Pro
For more tips on how you can protect yourself online, the Cybersecurity and Infrastructure Security Agency (CISA) provides plenty of tips on how you can protect yourself from online threats.