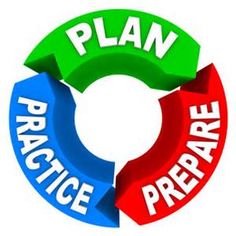 September is National Preparedness Month, a time meant to highlight the importance of being prepared for all types of emergencies and disasters.
Natural Disasters
Depending on where you live or where you travel, there are many types of natural disasters that you should be prepared for, including hurricanes, earthquakes, floods, tornadoes, wildfires, or severe winter storms. Listen to weather reports regularly so you know exactly what the threat level is and how much you need to prepare beforehand.
Otherwise, be sure to:
Create an emergency survival kit. This kit is more thorough than a first aid kit (but don't forget those items!). It's meant to help you get by during natural emergencies. Some of the basic items that you'll want to have in your emergency kit are enough water and nonperishable food items for 3 to 14 days (for family members and pets), a flashlight, a radio, batteries and device chargers, 7 to 14 days' worth of medication and prescriptions, emergency blankets, and important documents and contact information. You'll want to make sure this kit is easily accessible in case you need to leave at a moment's notice.
Make a plan for evacuation. Whenever a disaster happens, you'll want to make sure your family is all on the same page and knows what to do. Create a plan for what to do when you're together and if you're separated.
Get natural disaster insurance. Many home and renters insurance policies cover natural disasters, such as lightning strikes, hail, and other types of extreme weather. If you live in a region prone to flooding, you may also wish to buy a flood insurance policy because this is usually not covered by the above policies.
Financial Considerations
Roughly 60% of Americans face at least one financial emergency every year. Some of the most common financial emergencies include job loss, medical treatment, and property damage. Fortunately, you can take steps to prepare for a financial emergency — and sometimes avoid them.
Open a savings account dedicated to emergencies. Make regular contributions to the account, and make sure you have enough to cover all of your bills for 3 to 6 months in the event of a job loss.
Make sure you have the appropriate insurance for your needs. Regularly review your health insurance and home (or renter's) insurance to make sure you're properly covered, especially after major life events (such as a marriage or birth).
Keep important documents safe and accessible. You should have digital and hard copies of important documents like titles, deeds, IDs, insurance policies, etc. Keep hard copies in a fireproof and waterproof container or consider a safe deposit box.
Store emergency cash in a safe place. It's a good idea to have some cash on hand in case you're unable to access your accounts or an ATM or reach a family member or friend.
Medical
Medical emergencies can happen at any time, and you'll want to make sure you're as prepared as you can be until first responders can arrive.
Make or buy several first aid kits. You should have a good first aid kit in your home and in your car. Check it every so often to make sure everything is still in good shape and that you have plenty of the supplies you need. It's also a good idea to carry a smaller first aid kit with you when doing any outdoor activity, such as hiking or rock climbing.
Learn life-saving techniques. Some life-saving techniques that you can learn to aid you in a medical emergency are CPR, the Heimlich maneuver, how to use an EpiPen, the "reach, throw, row, go" technique to save someone from drowning, and how to use a public automated external defibrillator (AED) on someone having a heart attack.
Provide seniors with an alert device and make sure they have it on them at all times. This device could save their life if they fall outside during bad weather, for example.
It's Time to Prepare
Emergencies are unavoidable. But you can avoid undue stress — and perhaps save your life (and others' lives) — by preparing a plan of action for dealing with various emergencies.