Carissa L. Rodeheaver, Chairman of the Board, President and Chief Executive Officer at First United, is pleased to announce the addition of Katherine W. Getty, as Director of Business Relationships.  Ms. Getty will be working closely with business clients to provide financial services and expertise within Allegany County and Garrett County, Maryland and surrounding markets.
Rodeheaver commented, "We are excited to welcome Kathy to the First United team.  Her wealth of knowledge and experience in these markets, as well as the banking industry, will enhance our ability to serve the local business community and to build new relationships."
Ms. Getty brings 38 years of banking and financial services experience to the company.   Her prior experience included serving as Market President for Allegany and Garrett County, Maryland and Bedford County, Pennsylvania; Regional President and Managing Director of Retail Banking; and Vice President of Commercial Banking in Allegany County for a regional financial institution.   Prior to that she served as Credit Review Examiner, Vice President and Unit Head of a Syndication Group, Loan Production Office Manager, Special Industries Group Manager as well as Manager for a Baltimore County Lending Group.
Ms. Getty earned her Masters of Business Administration from Loyola College and a Bachelor of Science in Business Administration in Finance from the Georgetown University School of Business Administration.
Aligning with the First United mission of supporting local communities, Ms. Getty has an extensive history of community involvement and has been a leader in numerous initiatives in our markets. Kathy has served on many local boards throughout her career which include: Campaign Chairman for County United Way, President of the YMCA Heritage Foundation, Chairman of the City of Cumberland Economic Development Commission, Member of the Board of Education Curriculum Committee, and Chairman of The Greater Cumberland Committee.
In recognition of her community involvement and leadership, Ms. Getty has received several awards and honors including Volunteer of the Year by County United Way, the Henrietta Schwarzenbach Civic Service Memorial Award from Dapper Dan, and she was named one of Maryland's Top 100 Women by The Daily Record and the Paul Harris Fellow by the Rotary Club of Cumberland.  She also received the Community Caring Award from the United Way of Allegany County, "The Greater Good Award" from the The Greater Cumberland Committee, served as the WalkAmerica Chair for the March of Dimes and is a graduate of Leadership Maryland.
Ms. Getty resides in Cumberland with her husband, the Honorable Jeffrey S. Getty, Judge for the Allegany County Circuit Court, 4th Judicial Circuit.
First United Corporation operates one full-service commercial bank, First United Bank & Trust.  The Bank has a network of community offices in Garrett, Allegany, Washington, and Frederick Counties in Maryland, as well as Mineral, Berkeley, Harrison and Monongalia Counties in West Virginia.  As of 09/30/17, the Corporation posted assets of $1.4 billion.  More information about First United can be found online at MyBank.com.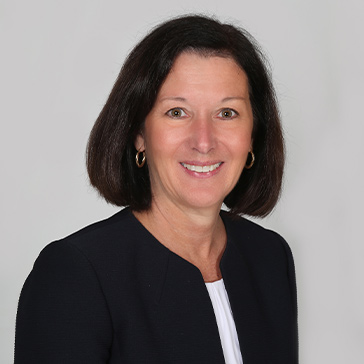 Katherine W. Getty
Director of Business Relationships
First United Bank & Trust