Whether you're a first-time buyer, planning a move, or looking for a vacation home, the home ownership process can be challenging. There are many steps involved in buying or building a home, often requiring a lot of paperwork and time. You may be stressed about how to get started, choosing the wrong house, or making a financial misstep.
These seven tips will help guide you through  the process: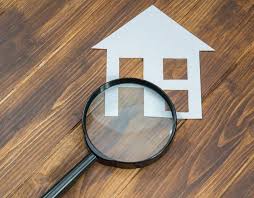 1. Decide what you want
When you're buying a home, you have many housing types to consider, including single-family homes, condominiums, co-ops, townhouses, and duplexes. Think about your ownership goals and your budget to determine which type best fits your needs.
The next step is to make a list of must-have features, including location, size, and school district. Many common requirements — such as a garage, storage space, and multiple bathrooms — are readily available or can be added later. Another important consideration is whether you want to deal with renovations or prefer a home that's ready to move into.
2. Assess your financial health
Once you've decided what you want, you should determine what it will take to achieve your goal. Assessing your financial health will help prepare you to buy or build a home and pay the ongoing expenses involved with homeownership. First, take a look at your savings. Do you have enough money for a down payment and for emergency savings (three to six months of living expenses)? Second, check your credit score. Most mortgage lenders require a borrower to have a good credit history. You can order a free annual credit score from the three credit-reporting agencies. Finally, review your spending to understand how much you pay each month for housing, food, clothing, and other expenses. This will give you an idea of how much money you'll have for mortgage payments.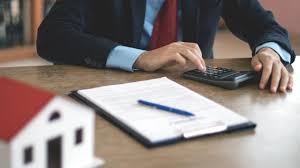 3. Learn about your mortgage options
Lenders offer a wide range of mortgage products, depending on how much you want to borrow, your credit history, and other factors. You can choose the length of your mortgage —15-year and 30-year mortgages are the most common — and decide whether a fixed rate or variable rate mortgage is best for you. If you're buying your first home, look into first-time homebuyer programs. If you plan to finance a second home, be aware that the rules for these loans differ from those for primary-residence mortgages. For example, credit score and income requirements are higher.
4. Get prequalified or preapproved for a mortgage
It's a good idea to get prequalified or preapproved for a mortgage. To get prequalified, you submit your financial information to a lender, and the lender lets you know how much they're willing to lend you. Preapproval is the further step in which a lender makes a conditional commitment to actually grant you the mortgage. A mortgage preapproval is helpful because it shows sellers that you're serious about buying a home and have the financing in place.
5. Use a real estate agent
A buyer's agent will help guide and advise you through the homebuying process. After meeting with you to discuss what you want, your agent will help find homes that fit your needs and price range. They will alert you when good-fit homes come on the market and accompany you to view homes that interest you, pointing out positives and potential pitfalls. If you want to make an offer on a house, they will assist you in negotiating with the seller's agent. Most agents receive a commission that is paid by the seller, so their services won't cost you anything.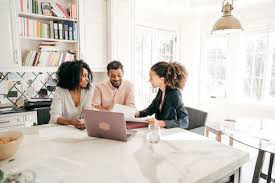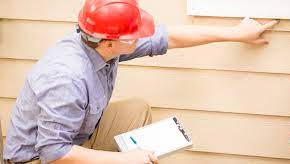 6. Hire an inspector
Once you've found a home that you want to buy, a home inspection is essential. An inspector will examine the house to uncover problems with its structure, plumbing, electrical system, roof, and other parts that can be expensive to repair. The inspector will submit a thorough report detailing the condition of the property and suggesting repairs that are needed. You can use the report to persuade the seller to make the needed repairs before the sale or to negotiate a lower selling price.
7. Partner with a trusted lender
Financing a home may seem daunting, but it's much easier when you have a partner who will help you navigate the process. At First United, we know that your home may be one of the most significant purchases you'll ever make. Our experienced mortgage lending team is here for you. Whether you need a mortgage to buy a home or a construction loan to build a home, we'll provide local knowledge and offer competitive financing to make your dreams come true. To get started, contact one of our licensed residential loan originators today.