We want to help keep you and your money safe.
At First United we hold the security of your confidential information in the highest regard. We make every effort to ensure that your non-public data is secure and that your information will not be compromised.
However, there are steps you can take to help protect yourself against the potential threats that we all face, every day, online. By following a handful of simple, common-sense steps, you can help ensure that you are safe in your journeys on the Internet:
Be sure that you are running the latest browser technology. You can find the latest versions of these browsers here: Edge | Firefox | Chrome
Be sure that your operating system is current; you can check the Windows Update center on your PC to see available updates.
Use strong passwords for your various logins.
Use a firewall to protect your computer.
Set up Mobile or Internet Banking account alerts.
Exercise caution when posting information on social media.
Looking for information about current security topics? Check out our Security Briefs. We are committed to informing you of topics that may impact your online security, but please remember this information is not all inclusive. You should take time to check for alerts and information from your hardware and software providers. These are general briefs for informational purposes only. For further assistance with any of these suggestions, please contact your computer support personnel.
What Matters Most Podcast Episodes Related to Security
Security Tips to Remember
It is a best practice to never give out personal information in response to an unsolicited call or email. There are fraudsters who will use our public information to try to attain personal information from you.
Unless you initiate the contact or we are completing an application for you, First United will NEVER request your personal information (e.g., account number, Social Security number or mother's maiden name) through email, U.S. mail, text or phone.
Various types of information will be requested by First United to identify you on the phone; however, we will NOT request your online banking passcode. This should be kept safe and secure by you and not written or shared with anyone.
First United will never send an email or text requesting that you click on a hyperlink and enter your login credentials or personal information. If you receive this type of email or text, please forward it abuse@mybank.com or contact our Customer Service Center at 1-888-692-2654.
Always remember, it is a best practice to verify any suspicious emails by calling the supposed sender (at a phone number) before following any email requesting information or financial transactions (such as wire transfers), and to not visit un-trusted websites or follow links provided by unknown or un-trusted sources that may be included in those same emails.
EMAIL ABUSE?
Do you believe you've received an abusive email…one which is fraudulent or a phishing attempt to steal your personal information?
If so, forward those emails to abuse@mybank.com and we will investigate the email further in hopes that we may be able to identify and stop some of these scams from happening in the future! We can all work together to help improve our security online.
Need more?
For more information, try these helpful links: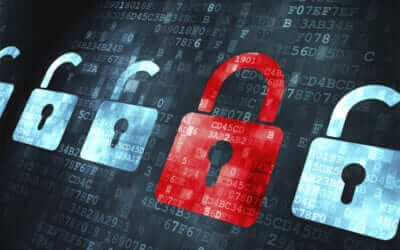 Criminals are constantly inventing new ways to obtain personal information. Increasing your awareness of their tactics, protecting your personal information, and monitoring your financial accounts and credit report are effective steps to avoiding fraud.