Security of your money.
At First United Bank & Trust, we hold the security of your confidential information in the highest regard. We take measures to ensure your non-public data is secure and protected. This means working with you, keeping you up to date on the many different types of scams.
What you can do to help
Following these helpful steps can further protect your account and ensure safety in your digital banking journey.
Be sure to slow down, ask yourself questions and…
think twice before clicking links, downloading attachments or replying to texts regarding your account information.
never give out personal information in response to an unsolicited call or email.
use strong passwords.
set up Mobile or Internet Banking account alerts.
use firewall software to protect your computer.
update your operating system – check the Windows Update center on your PC to see available updates.
run the latest browser technology. Click on your preferred browser to find the latest version: Edge | Firefox | Chrome
exercise caution when posting information on social media.
Banks don't do that! 
First United Bank & Trust will NEVER…
request your personal information (e.g., account number, Social Security number or mother's maiden name) through email, U.S. mail, text or phone unless you initiate the contact or we are completing an application for you.
request your online banking passcode – this should be kept safe and secure by you and not written or shared with anyone.
send an email or text requesting that you click on a hyperlink to enter your login credentials or personal information.
Reporting issues
If you have received an unusual email, phone call or text from First United Bank & Trust, such as a request for personal login or password information – question it! Then take immediate action in one of these ways:
Podcasts
What Matters Most Podcast Episodes Related to Security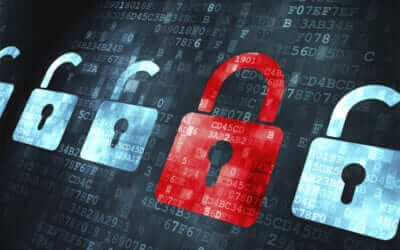 Criminals are constantly inventing new ways to obtain personal information. Increasing your awareness of their tactics, protecting your personal information, and monitoring your financial accounts and credit report are effective steps to avoiding fraud.