The forgiveness information noted below has not yet been updated to reflect the latest changes, which are pending related to additional PPP funding. We will update this page as soon as we have confirmed information from the SBA.

PPP Loan Forgiveness
Paycheck Protection Program (PPP) Funds are provided in the form of loans that may be fully forgiven when used for applicable expenses, such as: payroll costs, interest on mortgages, rent, and utilities (at least 60% of the forgiven amount must have been used for payroll). However, there are stipulations regarding how these funds must be used in order for them to be forgiven. Below we have highlighted the areas of focus, helpful calculators and links from trusted sources, so that you can educate yourself on this as you use these funds. 
The Basics
A borrower will be eligible for loan forgiveness equal to the amount spent by the borrower during loan forgiveness from 24 weeks after the loan disbursement, including benefits capped at $100,000 per employee, interest payment on any mortgage incurred prior to February 15, 2020, payment of rent on any lease in force prior to February 15, 2020, and payment on any utility for which service began before February 15, 2020.
Reduction Based on Number of Employees
The amount of loan forgiveness available to a business is reduced when a business does not maintain the average number of full-time equivalent employees per month when compared with:
the average number of full-time equivalent employees per month employed by the eligible recipient during the period beginning on February 15, 2019 and ending on June 30, 2019; OR
the average number of full-time equivalent employees per month employed by the eligible recipient during the period beginning on January 1, 2020 and ending on February 29, 2020
Seasonal employers: loan forgiveness is determined by the average number of full-time equivalent employees per month employed by the recipient during the period beginning on February 15, 2019 and ending on June 30, 2019.
CALCULATE THAT: Reduction in the Number of Employees
Calculate the initial forgiveness amount by:  Loan Amount x (Post-PPP FTE / Pre-PPP FTE)
For example, a business receiving $100,000 in PPP Funds who reduces staff from 10 FTE (in the Pre-PPP period) down to 8 FTE (in the Post-PPP period) — the calculation would then be $100,000 x (8 / 10) or $80,000 in potential loan forgiveness.
Post-PPP FTE = period borrower is reporting on, plus 8 weeks
Pre-PPP FTE = February 15 – June 30, 2019  or  January 1 – February 29, 2020
There is currently conflicting advice regarding the "Pre-PPP FTE" calculation. Some have indicated that the selection of this number is at the borrower's discretion as to which "Pre-PPP FTE" number to use in the calculation. However, some experts have noted that the Pre-PPP FTE count should be the LOWER of these two numbers. Please discuss this with your financial advisor or accountant.
FTE Reduction Exceptions
The application integrated recent guidance from the SBA which provided that reductions in FTE during the covered period will not result in loan forgiveness reduction if during the covered period, the employer made a good-faith, written offer to rehire an employee who was either terminated for cause or voluntarily resigned or requested reductions in hours during the covered period, which was rejected by the employee. But to be eligible for this, the employer must have documentation in their files about the offer and rejection.
In addition, the instructions guide employers through determining safe harbor from reductions in loan forgiveness based on reductions in full-time equivalent employees:
for borrowers that are unable to return to the same level of business activity the business was operating at before February 15, 2020, due compliance with requirements or guidance issued between March 1, 2020 and December 31, 2020.
to provide protections for borrowers that are both unable to rehire individuals who were employees of the borrower on February 15, 2020, and unable to hire similarly qualified employees for unfilled positions by December 31, 2020.
Average Full-Time Equivalents for Loan Forgiveness Reduction Formula
As we've noted from the beginning, the amount that can be forgiven will be reduced by the percentage reduction in the average full-time equivalent employees (FTE) that occurs during the 24-week covered period compared to other periods. The instructions provide a worksheet to guide the employer through the reduction formula.
One key question has been how the employer would determine this FTE calculation, and the approach that they've used is more restrictive than we hoped but provides some flexibility. For each employee, the employer can take the average number of hours paid per week, divide by 40, and round the total to the nearest tenth but with a maximum of 1.0. Employers may alternatively simply assign a 1.0 for employees who work 40 hours or more per week, and 0.5 for employees who work fewer hours per week.
The way that would work is the following:
Employee 1 for the eight-week loan period (bi-weekly payroll)


Payroll 1: 80 hours (40 each week)
Payroll 2: 80 hours (40 each week)
Payroll 3: 60 hours (40 one week, 20 the second week)
Payroll 4: 50 hours (20 one week, 30 hours for second week)
FTE: 0.84 FTE
Employee 2 worked 40 hours every week of pay period
FTE: 1.0 FTE
So generally the best rule will be to use the actual FTE calculation unless the employer's overall average for non-full time employees is below 20 hours per week.
Use of the FTE during loan period vs. chosen reference period. To determine impact of FTE reduction on forgiveness, the reference period is, at the Borrower's election, either (i) February 15, 2019 to June 30, 2019; (ii) January 1, 2020 to February 29, 2020; or (iii) in the case of seasonal employers, either of the preceding periods or a consecutive twelve-week period between May 1, 2019 and September 15, 2019. Note that it is important to look at the options and test each way to find the best one for your forgiveness application.
Eligible Non-Payroll Costs
The application states the following regarding eligible non-payroll cost:
Eligible non-payroll costs must be paid or incurred during the covered period and paid on or before the next regular billing cycle, even if the billing date is after the covered period.
Covered rent or lease payments are extended to include both real and personal property subject to a lease agreement in force before February 15, 2020.
Non-payroll costs that were both paid and incurred during the covered period should only be counted once.
One interesting side note: the instructions specifically prohibit pre-payment of mortgage interest toward these non-payroll costs but do not prohibit prepayment on rent and utility payments.
In addition, the SBA stuck by their rule that non-payroll costs cannot exceed 40% of the forgivable loan amount.
Reduction in Salary & Wages
Loan forgiveness is also reduced if an employer reduces wages by more than 25% during the Loan Period as compared to the period between January 1 and March 31, 2020. The instructions provide a detailed worksheet to assist employers in determining whether wages decreased by more than 25% during the covered period.
In addition, the CARES Act includes a safe harbor provision which provides that employers who reduce wages by more than 25% during the covered period can still receive full loan forgiveness if they restore wages by December 31, 2020. The worksheet guides employers through determining whether they meet the safe harbor provision.
Documentation
It is strongly recommended that you document all your transactions with regard to the funds used from your PPP Loan. Along with that, we would suggest that you take a moment now to document your 'state-of-mind' and rationale or reasons behind why you believe your certification regarding the need for a PPP Loan. This is best to do now, while the application process is fresh in your memory to include in your files should it be needed later.
Incurred vs Paid Expenses
One of the other major issues we ran into was earlier language from the SBA which suggested that only expenses incurred and paid during the loan period would count. The final instructions provided some great relief to this issue. Payroll costs are considered incurred the day the employee's pay is earned, while the cost is paid the day checks are distributed or employees receive an ACH credit transaction. The instructions clarify that payroll costs that are incurred but not paid during the last pay period of the covered period are eligible for loan forgiveness so long as they are paid on or before the next regular payroll date. That means that incurred payroll expenses during the loan period could be paid after the end of the loan period and still counted toward forgiveness.
Flexibility of PPP Loan Period
The SBA's Forgiveness Application and the attached instructions provided employers some options in terms of setting their loan period. There are two choices available:
From the Date of Your First Loan Payment
From the First day of your pay period following first payment.
For this choice, I'll use the example that ABC Company had their PPP Loan amount deposited into their account and available on April 15, 2020. ABC Company paid their employees on April 17 for the bi-weekly payroll period that ran from March 30 (Monday) through April 12 (Sunday).
Option 1: ABC Company's Loan Period runs from April 15 through June 9, 2020 and covers expenses incurred or paid during that period.
Option 2: ABC Company's Loan Period runs from April 27 through June 22, 2020 and covers payroll expenses incurred or paid during that period. Other expenses would still be in the normal loan period.
Why April 27 and not April 13? Because April 27 is the first day of the payroll period that begins after the loan proceeds were deposited.
Who chooses? Per the SBA's PPP Forgiveness Application Instructions, it is the employer's choice about which method they use.
Other Important Notes
Here are a few additional points of information/advice that came as a result of the release of forgiveness information from SBA:
The highest amount that can be reported as income for any employee during the loan period is the equivalent of $100,000 annualized. This prevents a borrower from paying a large amount to a high income key employee or owner to reach the 60% requirement for payroll costs.
Remember that payroll costs include health care expenses – but you must deduct the amount paid by employees. Dental and vision are only included IF they are integrated with health benefits. If there is a separate insurance policy for dental and/or vision, or the employee can make a separate election (either during enrollment or for COBRA purposes), then dental and vision costs cannot be included.
Covered Utilities were better defined as "business payments for a service for the distribution of electricity, gas, water, transportation, telephone, or internet access for which service began before February 15, 2020." It remains unclear as to what "transportation" applies to so we hope for more guidance. There is also a question about whether or not the employer paying for internet access for employees working from home is eligible since they are expenses that were not in place as of February 15, 2020.
Income paid to owners/partners should not be reported with other employees but on a separate line.
Borrowers are required to retain documentation of its eligibility for a PPP loan, documentation necessary to support the Borrower's loan forgiveness application, and documentation demonstrating the Borrower's material compliance with PPP requirements in its files for six years after the date the loan is forgiven or repaid in full, and permit authorized representatives of SBA, including representatives of its Office of Inspector General, to access such files upon request.

Need Support?
Call us at 1-888-692-2654
8 a.m. – 8 p.m. – Monday – Friday
9 a.m. – 1 p.m. – Saturday
What you should know about the Economic Injury Disaster Loan (EIDL) Advance Program – January 2021
The EIDL program provides $20 billion dollars to restart and extend the SBA's EIDL Advance Grant for small businesses in low-income communities:
Creates a process for existing EIDL Advance grantees that received less than $10,000 dollars to reapply for the difference between what they received and the maximum EIDL Advance Grant of $10,000 dollars. 
Repeals section 1110(e)(6) of the CARES Act, which requires PPP borrowers to deduct the amount of their EIDL advance from their PPP forgiveness amount. Clarifies this change is retroactive to the start of CARES. Requires SBA to make borrowers whole if they have already received forgiveness and the EIDL Advance was deducted from that amount. 
SBA has 15 days from date of enactment to issue rules related to how the repeal works and how they will make borrowers whole. 
SBA, Treasury Issue Guidance on PPP Flexibility and more – June 2020
As expected, the Small Business Administration and Treasury Department released an interim final rule to reflect changes made by H.R. 7010, the Paycheck Protection Program Flexibility Act. SBA also published updated, streamlined application forms for borrowers and lenders to use for loans made on or after June 5, 2020.
The interim final rule codifies several changes to the program. Specifically, it:
Confirms that borrowers that use less than 60% of their PPP loan amount for payroll costs during the forgiveness covered period will still be eligible for partial loan forgiveness.
Extends the end date of the "covered period" for a PPP loan from June 30, 2020 to Dec. 31, 2020.
Provides a five-year maturity for loans made on or after June 5, 2020, and provides an option for loans made prior to that date to extend maturity from two years to five years at the mutual agreement of the borrower and lender.
Extends the loan forgiveness period from 8 weeks to 24 weeks. (For loans made prior to June 5, 2020, borrowers may opt to keep the forgiveness period at eight weeks.)
Clarifies that if a borrower submits its forgiveness application within 10 months of the end of the loan forgiveness period, the borrower will not have to make any payments on the loan before the date SBA remits the forgiven amount to the lender.
Reiterates that the last day a lender can obtain an SBA loan number for a PPP loan is June 30, 2020.
SBA signaled that it will issue additional revisions to its interim final rules on loan forgiveness and loan review procedures to address changes H.R. 7010 made to the PPP loan forgiveness requirements, as well as guidance on advance purchases of PPP loans.
First United is an Authorized SBA Lender
The SBA works only with designated, authorized intermediary lenders across the country to provide financing to small businesses. First United is one of these approved lenders and is here to help you and your business through the good times and the challenging times.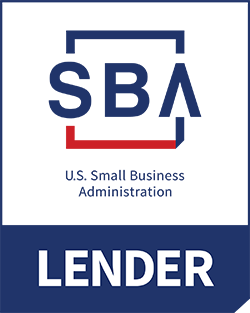 Soon you will receive a unique link from First United to access your Forgiveness Borrower Portal. The checklist below will help you with each step along the way of completing the necessary fields and forms in that portal.
To help you calculate the amount of loan forgiveness you can expect, we've created an easy-to-use interactive calculator for you to use at your discretion.
PLEASE NOTE:
This information is changing rapidly and is based on our current understanding of the program. These calculations may change. Although we will be monitoring and updating this as new information becomes available, please do not rely solely on this for your financial decisions. Consult with your accountant or financial advisor.
The Small Business Administration and Treasury Department released the application that borrowers must complete in order to have their Paycheck Protection Program loan forgiven. The form includes detailed information about the eligible costs for forgiveness and instructions for calculating those costs.
The 3508EZ PPP Loan Forgiveness Application Form is for those who meet the following:
Are self-employed and have no employees; OR
Did not reduce the salaries or wages of their employees by more than 25%, and did not reduce the number or hours of their employees; OR
Experienced reductions in business activity as a result of health directives related to COVID-19 and did not reduce the salaries or wages of their employees by more than 25%.
 
Both applications give borrowers the option of using the original 8-week covered period (if their loan was made before June 5, 2020) or an extended 24-week covered period.  These changes are aimed to result in a more efficient process, making it easier for businesses to realize full forgiveness of their PPP loan.
If you are facing uncertainty, early communication with us is important, and we're here to help! Reach out to us as soon as possible to discuss all the available programs, options and solutions that we can offer to help support you and your business. We have supported the local communities we serve, those that we call home, since 1900 and we will continue to deliver on our promise of uncommon service and solutions, through the good times and the challenging times.