Our Commitment
First United Bank & Trust is committed to being the bank of the future. We believe that companies can and should be doing better. Our commitment to the future, serving our clients and communities has been unwavering, for more than 120 years. This commitment has been built upon the three pillars of our Environmental, Social, and Governance (ESG) strategy.

Talent, Culture
& Inclusion

Community &
Customer Commitment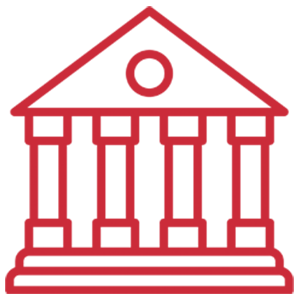 Business Ethics
& Governance
"First United offers a true family environment and supports me as I care for my loved ones during challenging times."
– Tanya Fuller
Talent, Culture & Inclusion
Our passionate and unrivaled culture is a driving force for success
We believe that we are not just a bank; we are a partner who helps you throughout your financial journey. Our associates strongly believe in our core values and are dedicated to helping customers, the community, and each other. Our human capital is the most valuable asset we have. Attracting, fostering talent and preserving a culture of diversity and inclusion, ensures that we have the people in place to execute our values.
Talent Attraction, Development, and Retention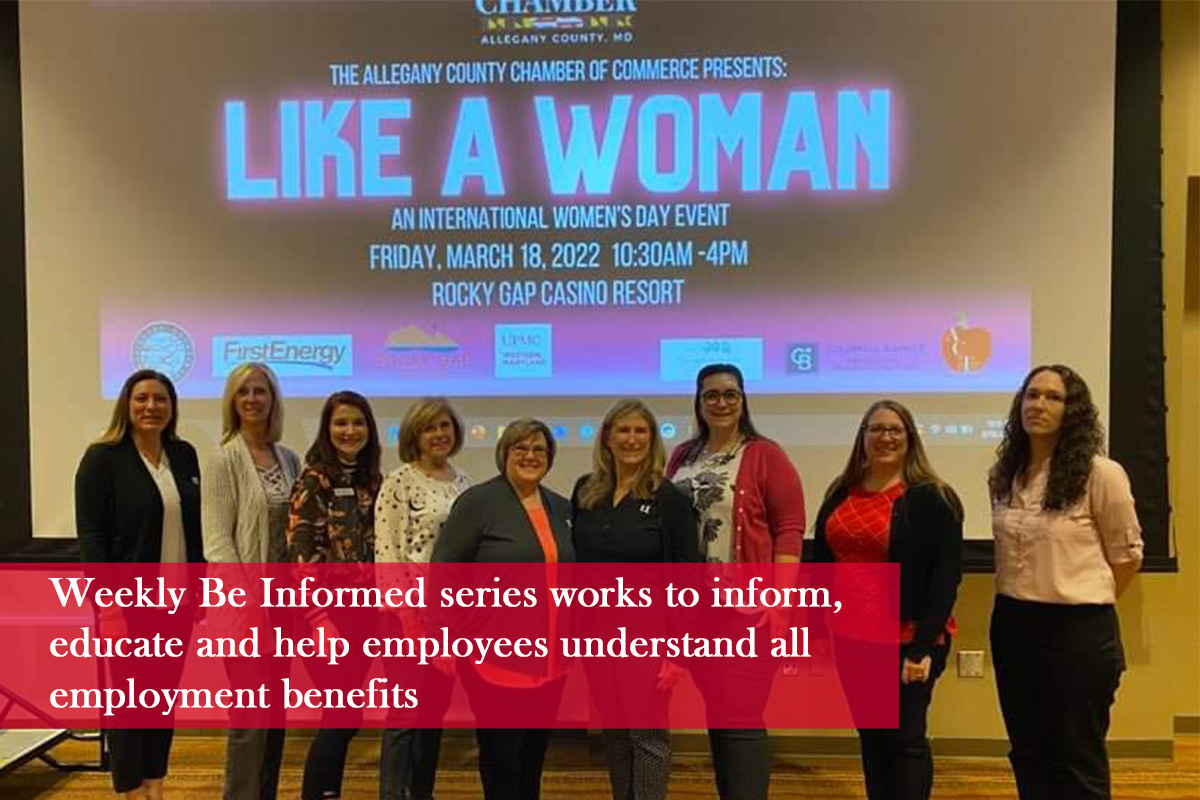 Workforce Health and Safety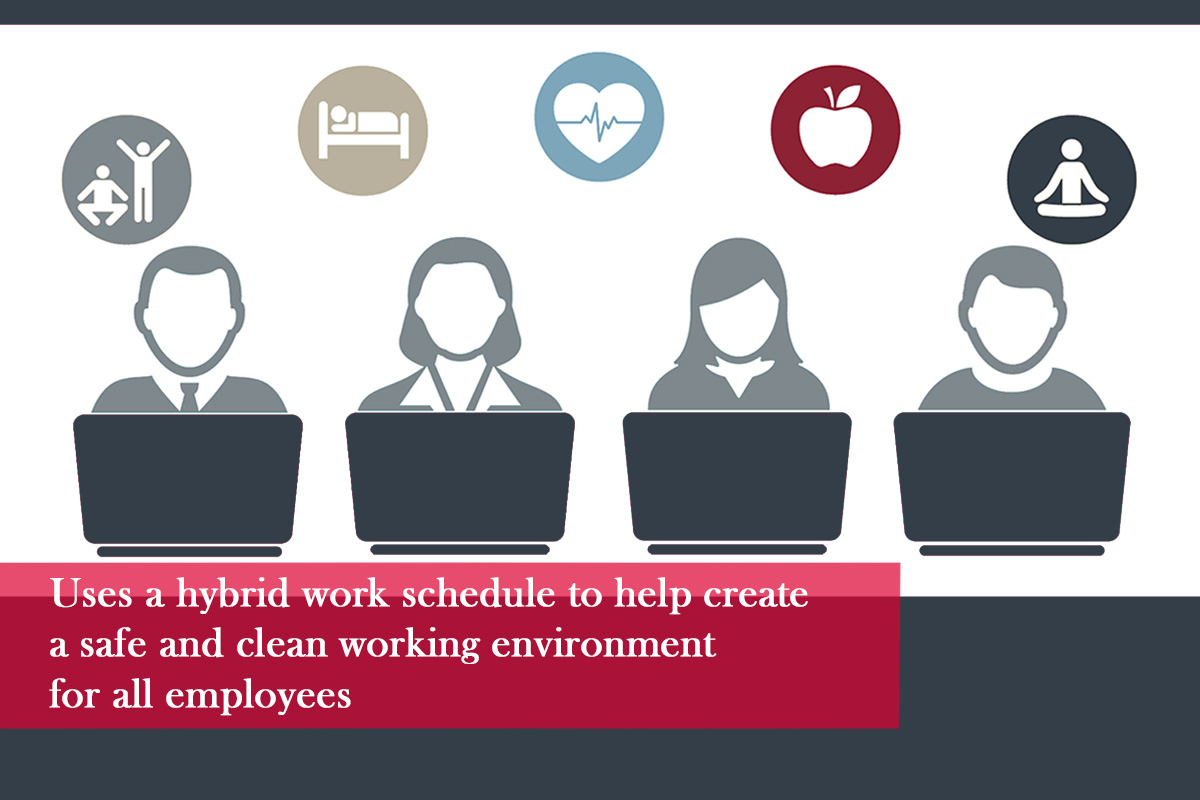 Workforce Diversity, Inclusion, and Equal Opportunity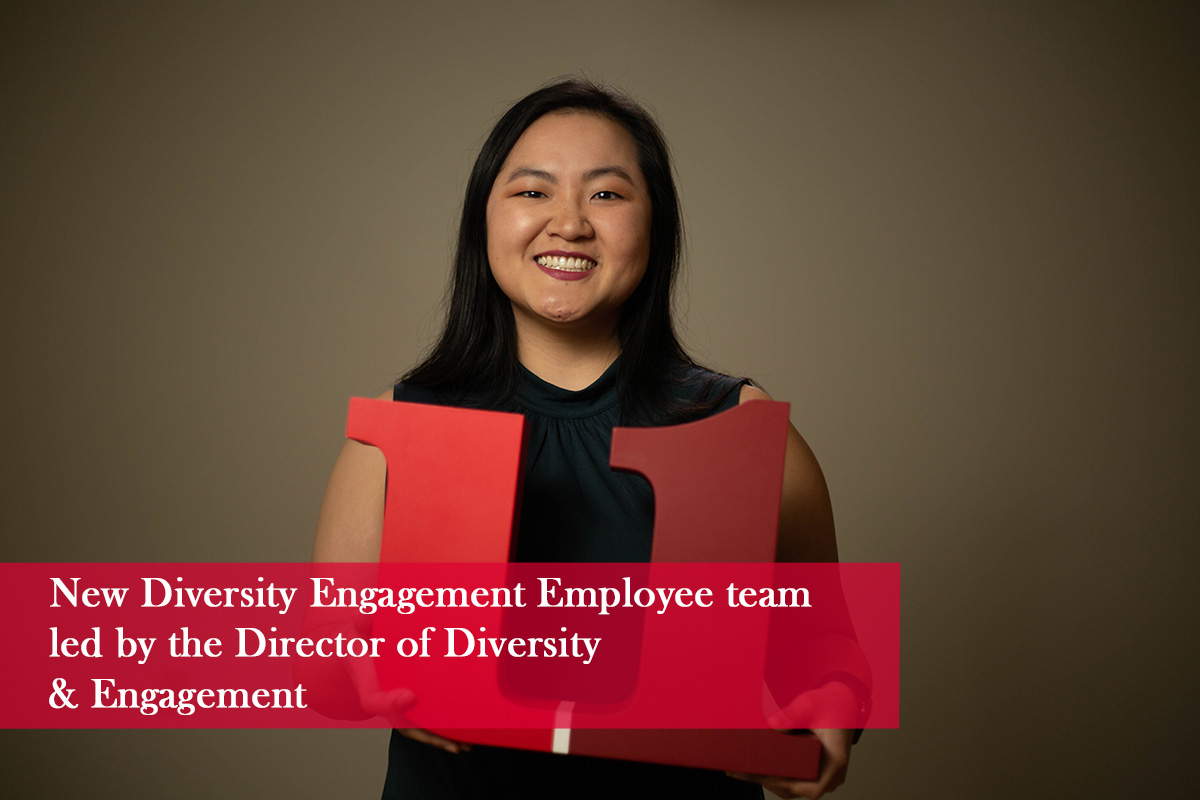 Community & Customer Commitment
Our devotion to serving clients and improving lives within our communities
We know each financial journey is unique and we welcome the opportunity to design solutions to help you reach your personal and financial goals. Our reputation is built on cultivating trust and inclusion to create relationships that last a lifetime. By pairing valuable financial education with secure and affordable product options, we can enrich the lives of those we serve.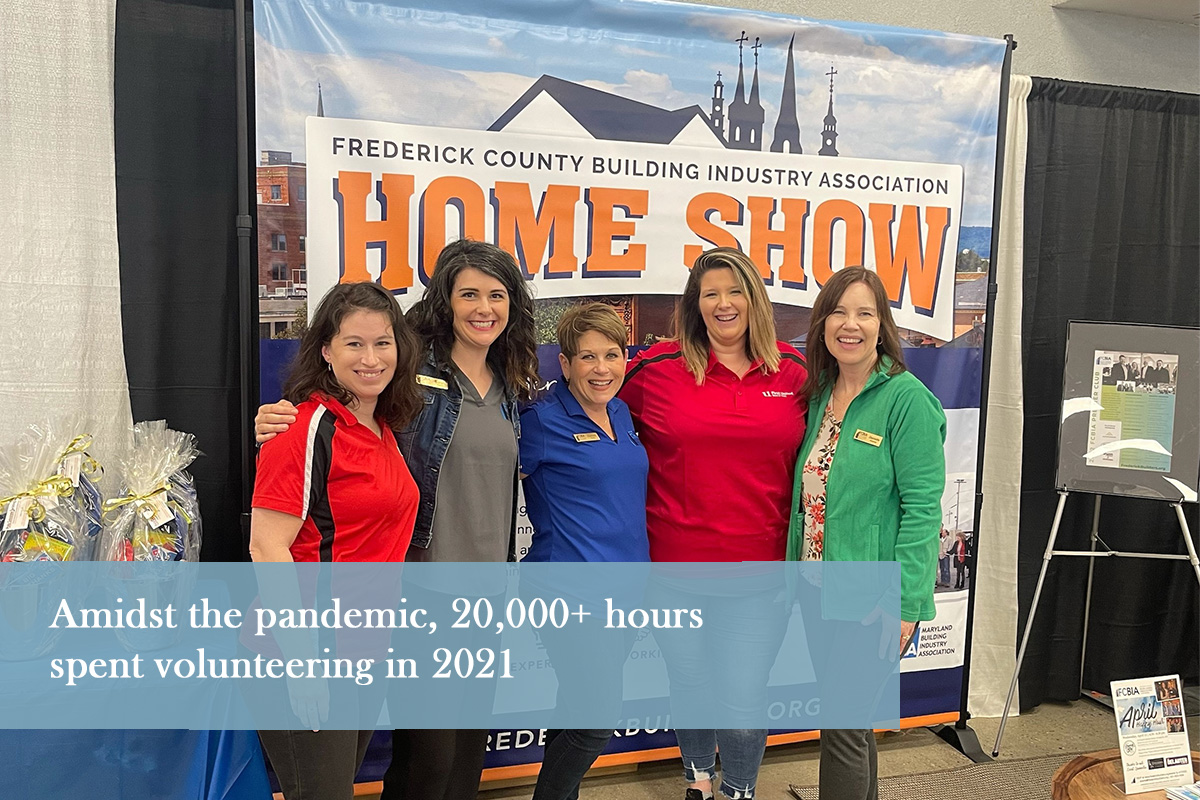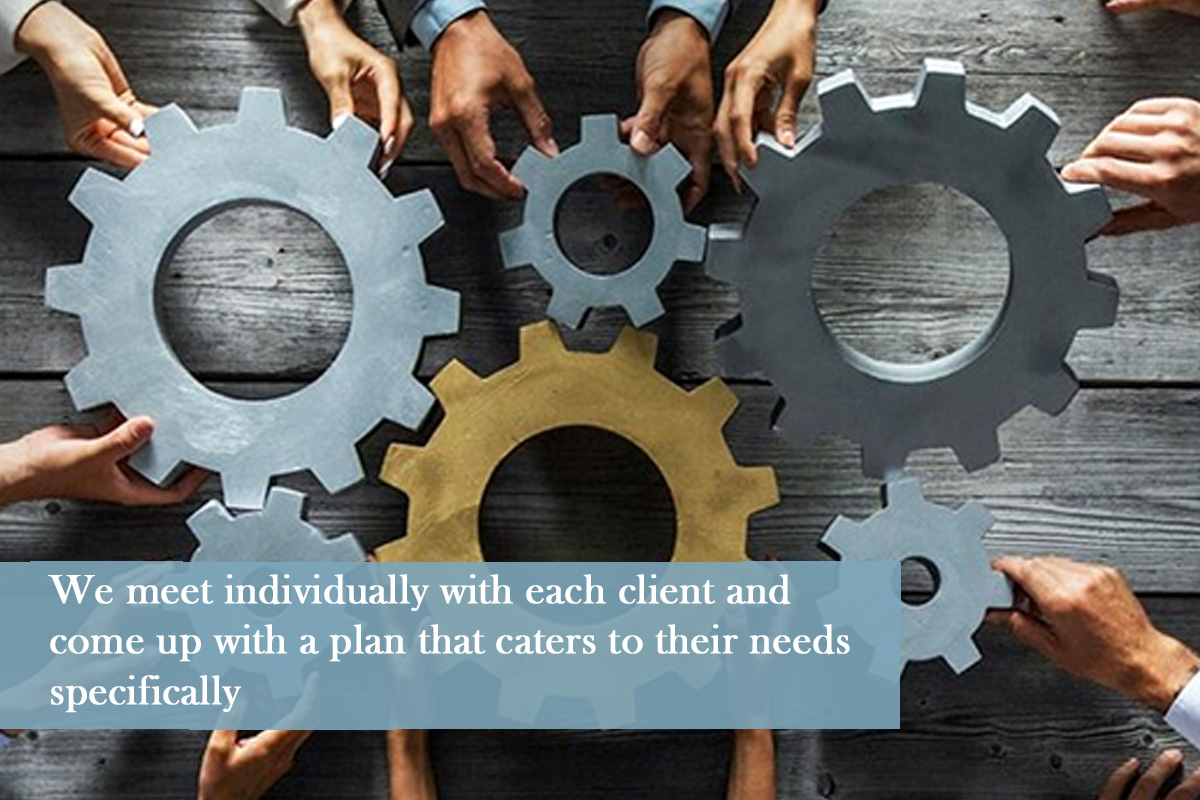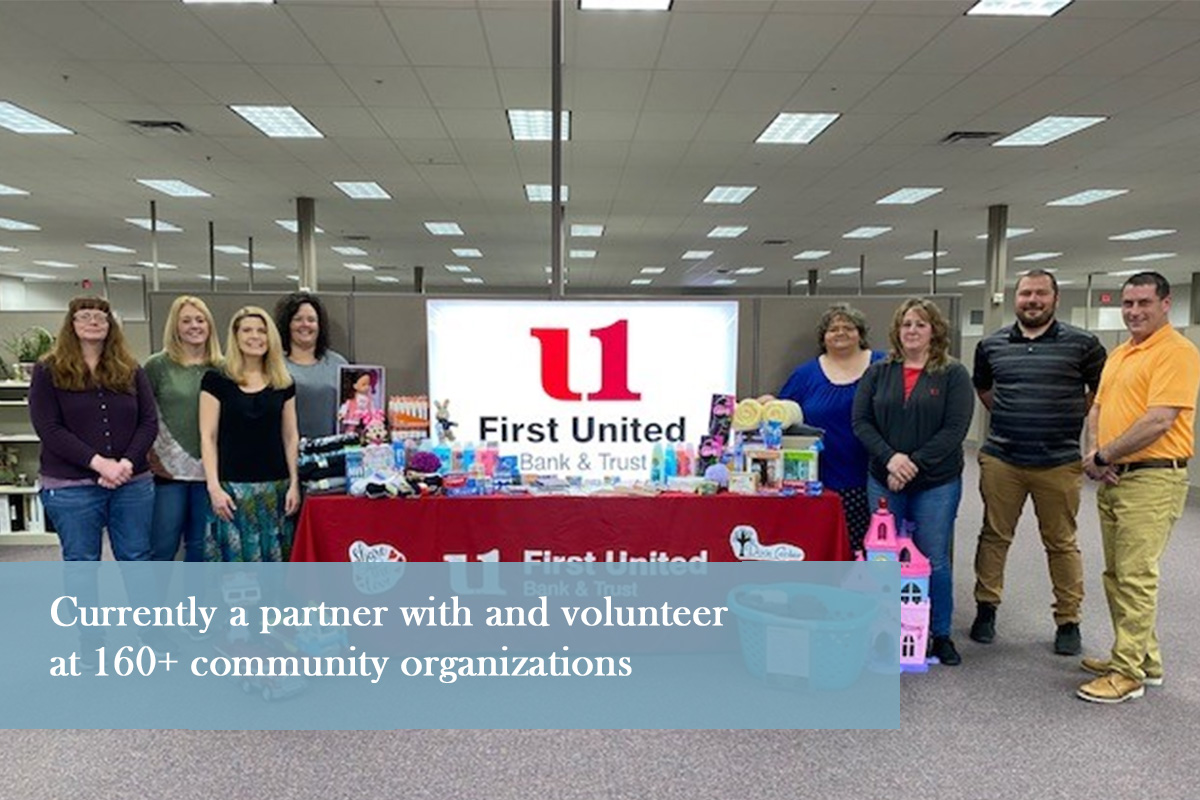 "First United has been supportive of my volunteer work to better serve our communities."
– Alan Mullendore
"There is no better feeling than knowing that with the help of First United, I can leave a positive imprint for future generations."
– Kimberly Moyers
Business Ethics & Governance
Our dedication to doing business with integrity
We are a team of thinkers who are dedicated to doing business with integrity. Our leadership team, including our Board and Executive team, reflect the diversity of thought of the communities we serve and are committed to upholding the high ethics, governance, and environmental stewardship standards our stakeholders expect of us.