We have upgraded to serve you better.
The renovation project at First United has helped us blend advanced technology with all the traditional personal service you have come to expect at "My Bank". Each office provides a warm, welcoming, and modern experience for customers and an updated work environment for our associates. We believe banking should be an experience, not just a transaction!
Take a Virtual Tour of our Headquarters in Oakland, Maryland
Modern Technology
We understand technology is redefining the way customers choose to bank and manage their finances. This renovation project enables us to provide our customers and community with tools like a Discovery Center that demonstrates and unifies all our services we have to offer, from mobile and internet banking to our enhanced ATM services that will provide 24/7 access to banking. And as always, you will continue to receive personal service; one-on-one with your favorite local banker!
Each newly renovated community office features a variety of innovative areas for you to interact and engage with First United associates, products, and services, as well as provide you with a comfortable environment to enjoy your time at the bank.
Discovery Center
Experience new touchscreen and tablet technologies for yourself or have one of our associates guide you through any of our digital tools.
Beverage Bar
Enjoy a cool drink or a cup of coffee from our beverage area while you meet with an associate.
Community Events
Learn about upcoming events and see business spotlights on our community video screens.
Flex Lounge
Several locations within our market areas will feature a Flex Lounge, a convenient room with technology dedicated to letting you connect with a specialist through video chat, remotely and securely.
Community Room
Some offices within our markets will feature community meeting rooms, an area for local organizations and nonprofits to conduct meetings.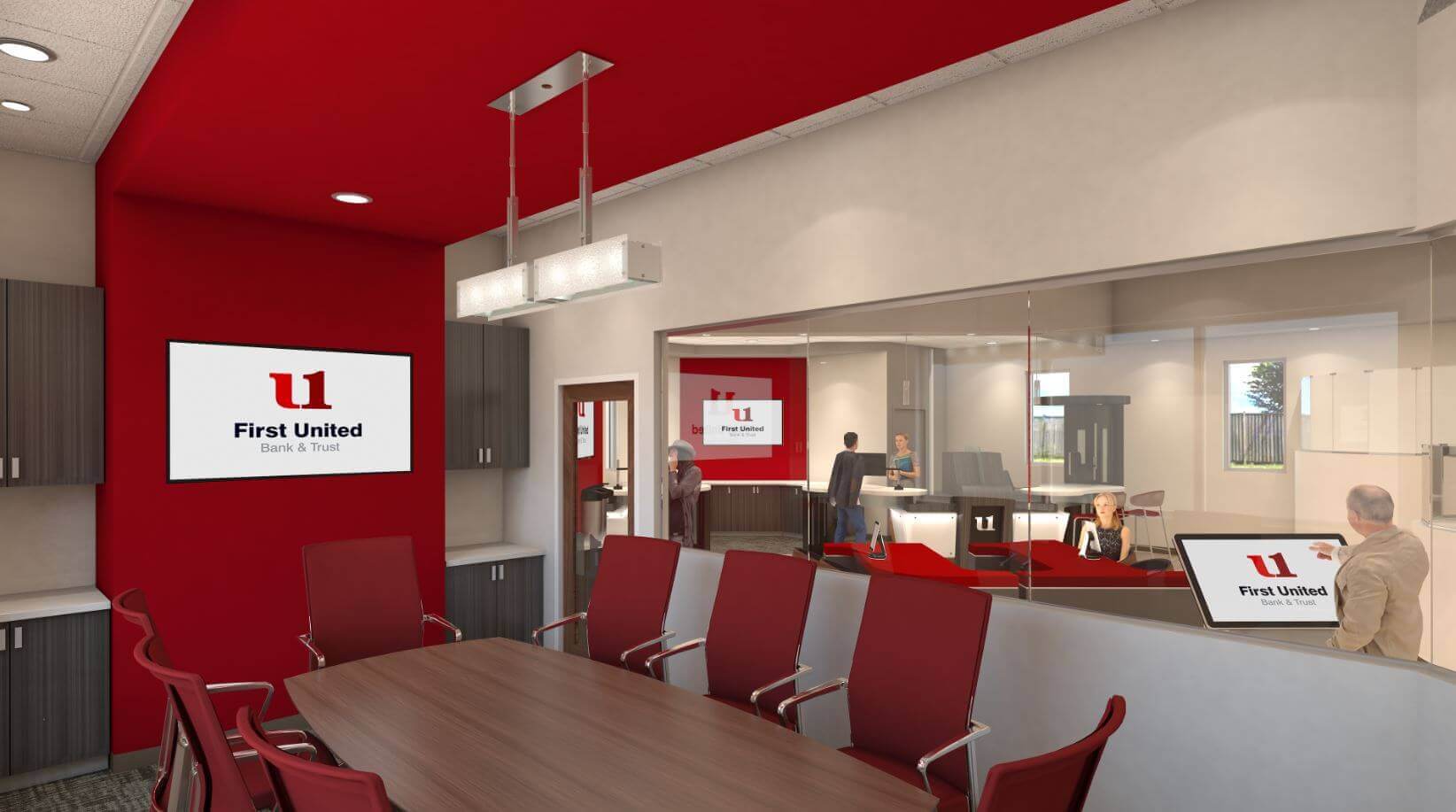 Rendering of the Community Room in the Riverside Community Office in Frederick, Maryland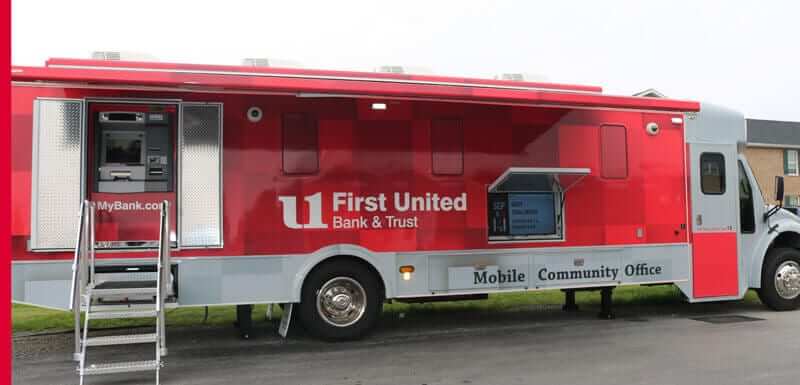 Mobile Community Office
This innovative mobile facility allows us to provide you with all the latest technologies, conveniences and a complete banking experience, all inside a secure mobile unit.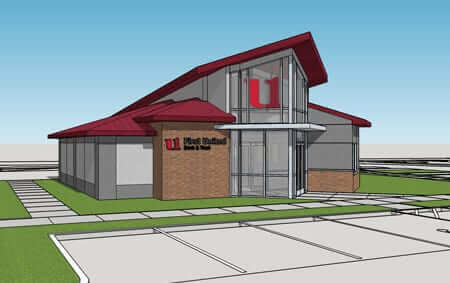 Rendering of South Berkeley Community Office Exterior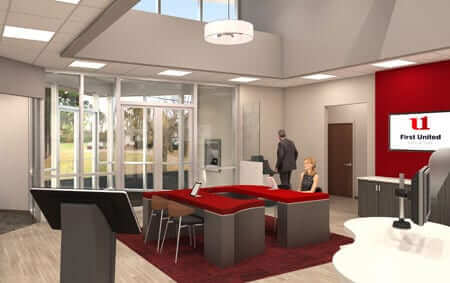 Rendering of South Berkeley Community Office Lobby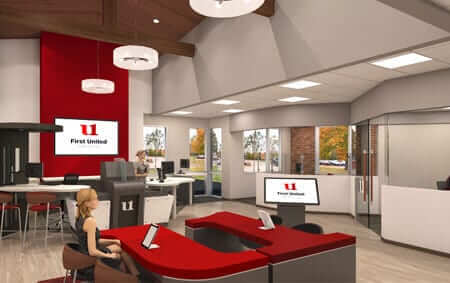 Rendering of South Berkeley Community Office Lobby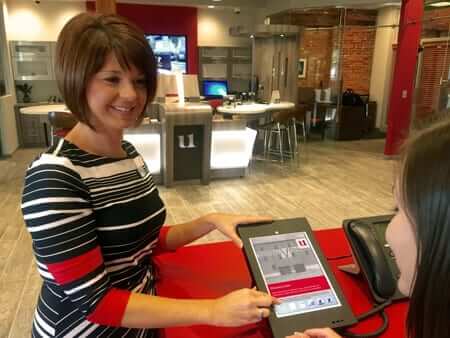 Engaging with your Finances
At First United, we're crafting a new way for you to interact with our associates and specialists. We've renovated our community offices to ensure a seamless experience, whether you manage your finances online, on the go, or in our new office spaces. We have a passion for providing you with a dynamic, modern, and engaging area to better understand your finances and the tools that First United can offer. Our knowledgable associates are here to serve you, be your trusted advisor, guide you each step of the way and provide you with the tools and solutions to help you enjoy your life and help each of our community's prosper!
Come visit us today!